Carowinds Theme Park in Charlotte, North Carolina announced the Fury 325 on August 21, 2014. One month later I returned with my quadra-copter for another aerial view of the construction site for All-American Thrills.
Fury 325 at Carowinds Aerial View 09-23-2014 from Merle Braley on Vimeo.
CHARLOTTE, NC: September 23, 2014 – Aerial View of the Fury 325 construction site, taken from a DJI Phantom quadra-copter, or small drone with a camera.
Fury 325 is the world's tallest and fastest giga coaster. It is part of a $50 million dollar multiyear investment at Carowinds.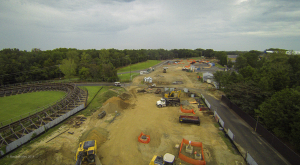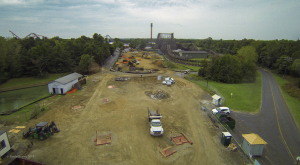 Here's the final video report from All-American Thrills: