AERIAL VIEW at KERR LAKE, North Carolina near the Virginia border –
The following aerial images and aerial video clips were shot using a DJI Phantom quadra-copter with a GoPro HERO3 Black Edition camera. The non-aerial shots were either from the same GoPro or from an iPhone 4S.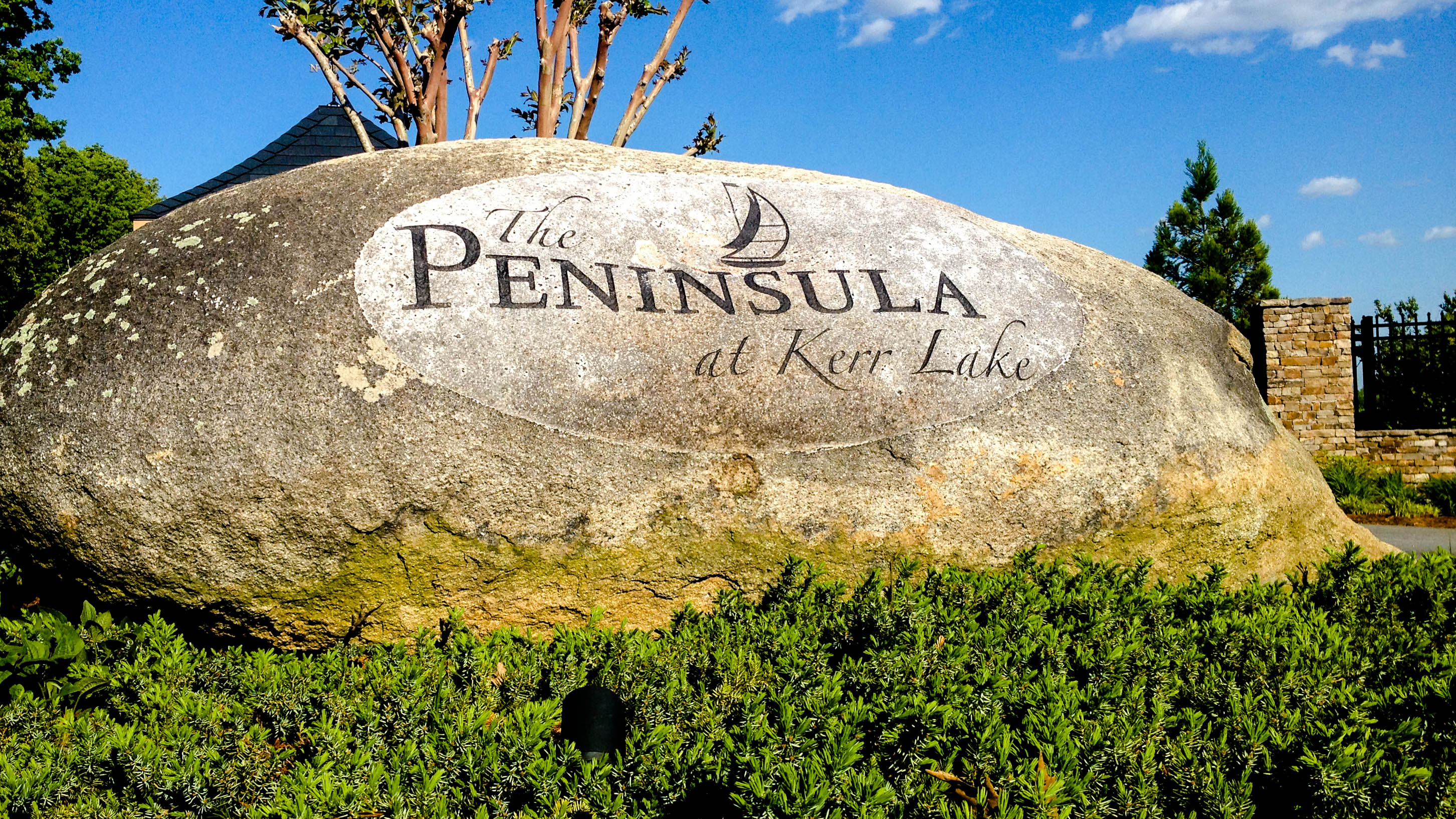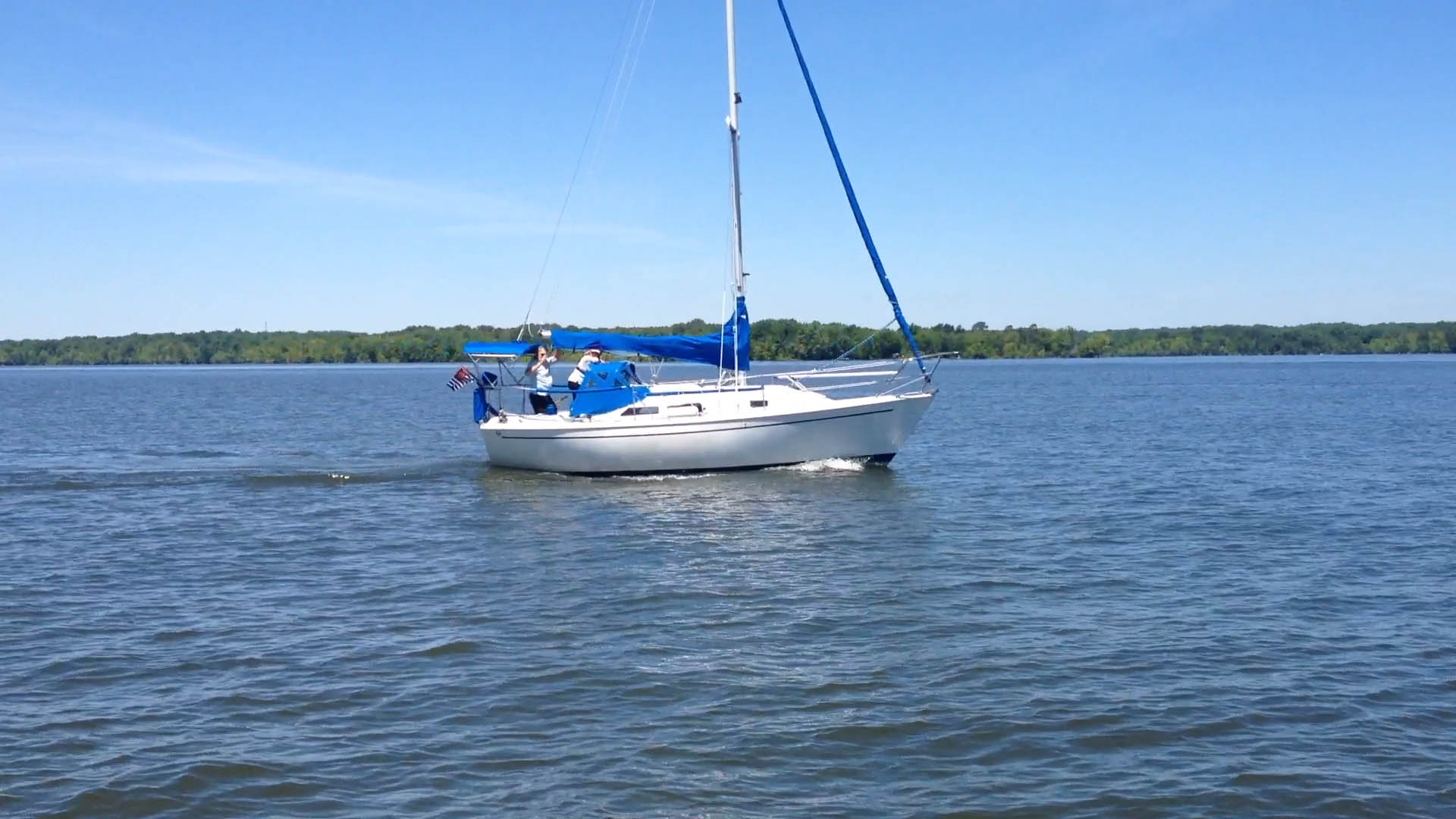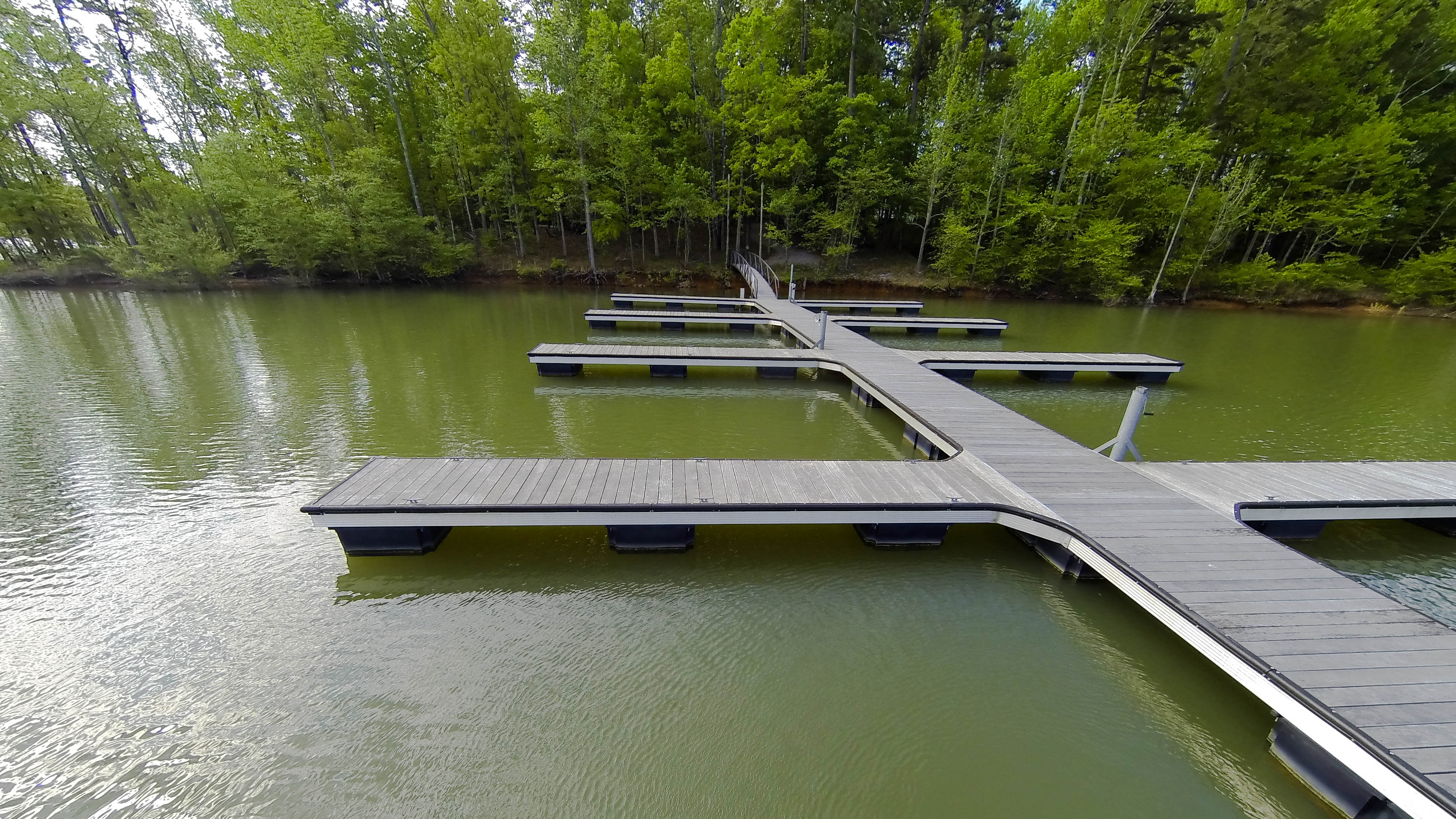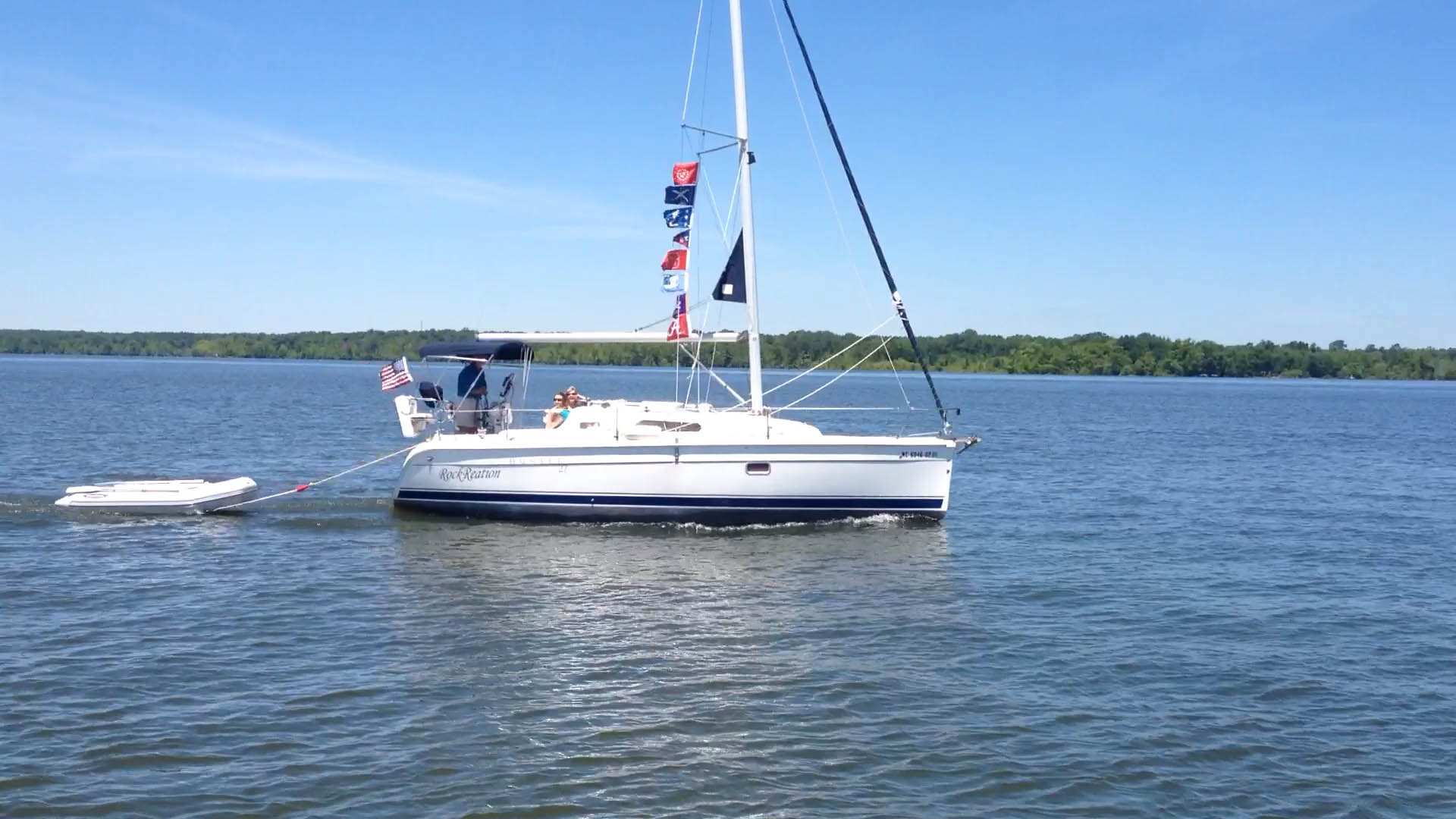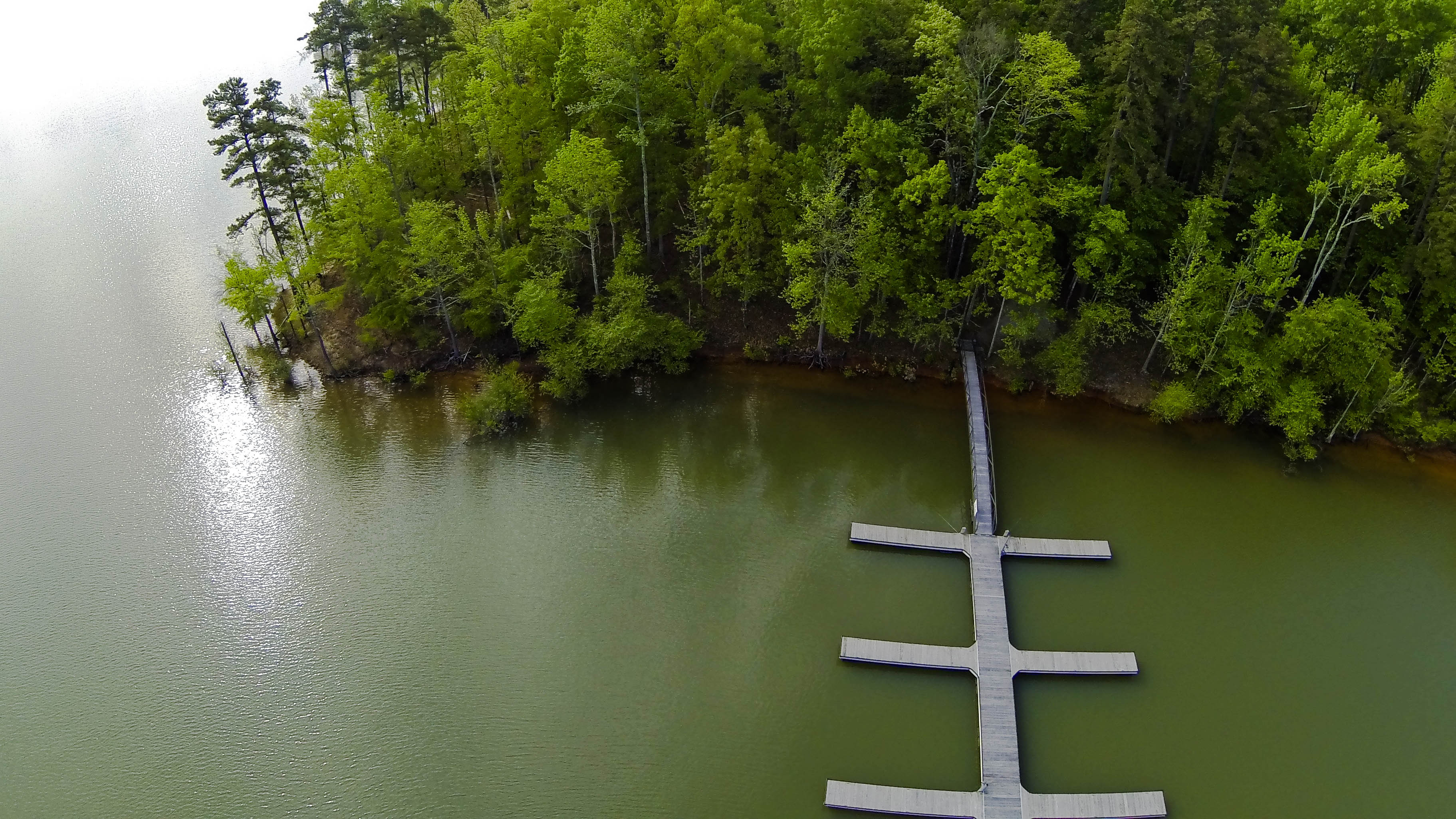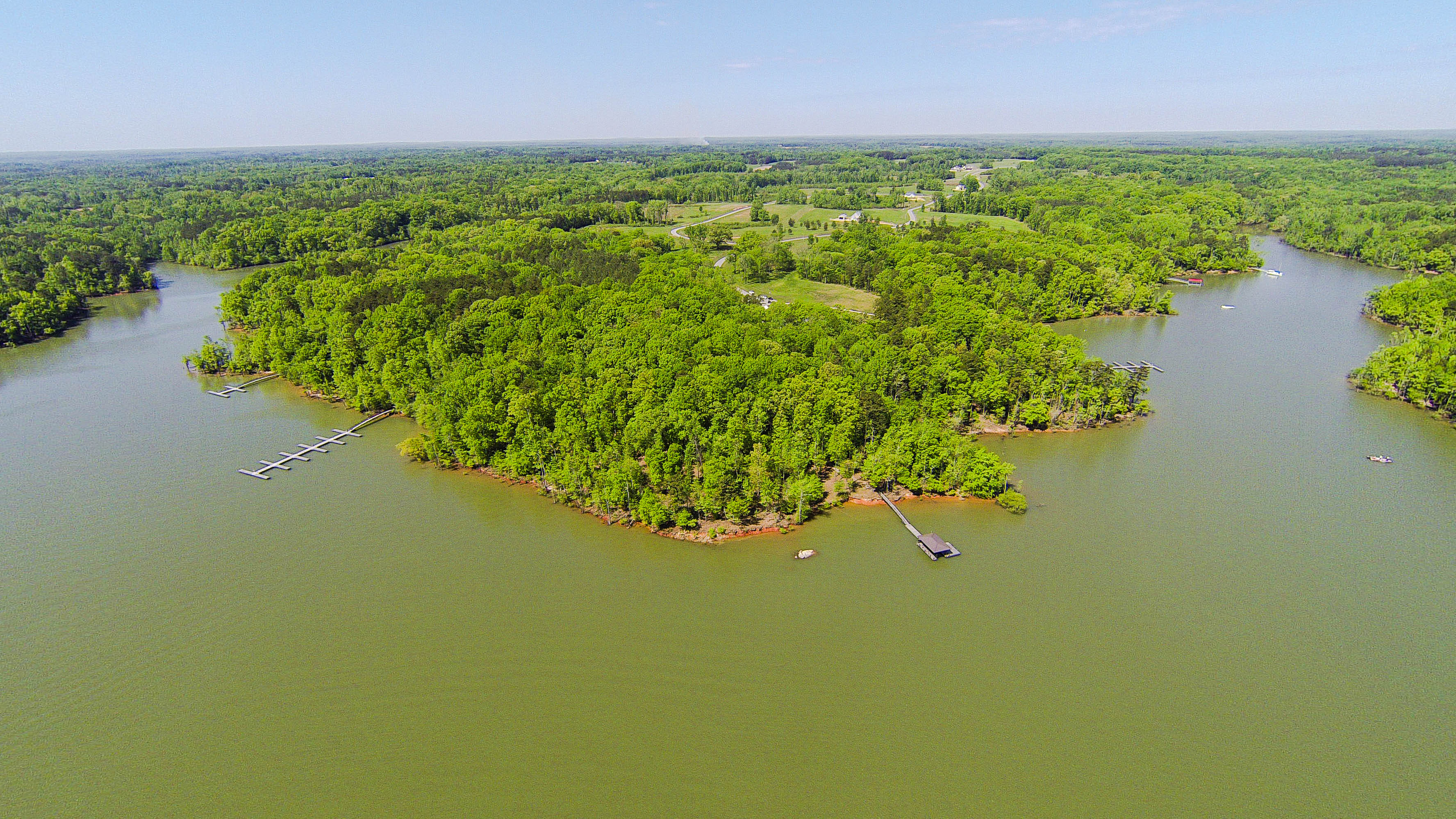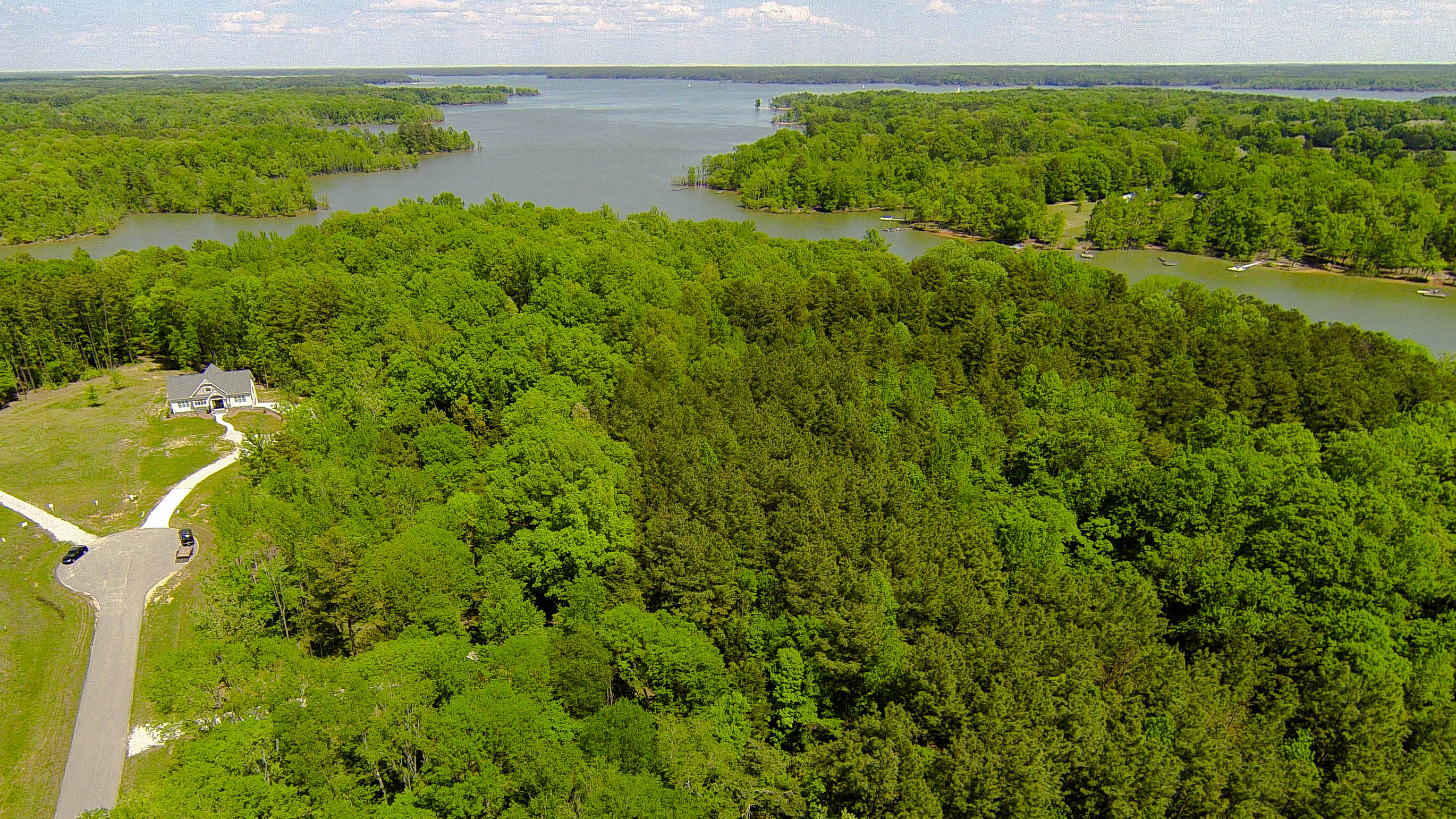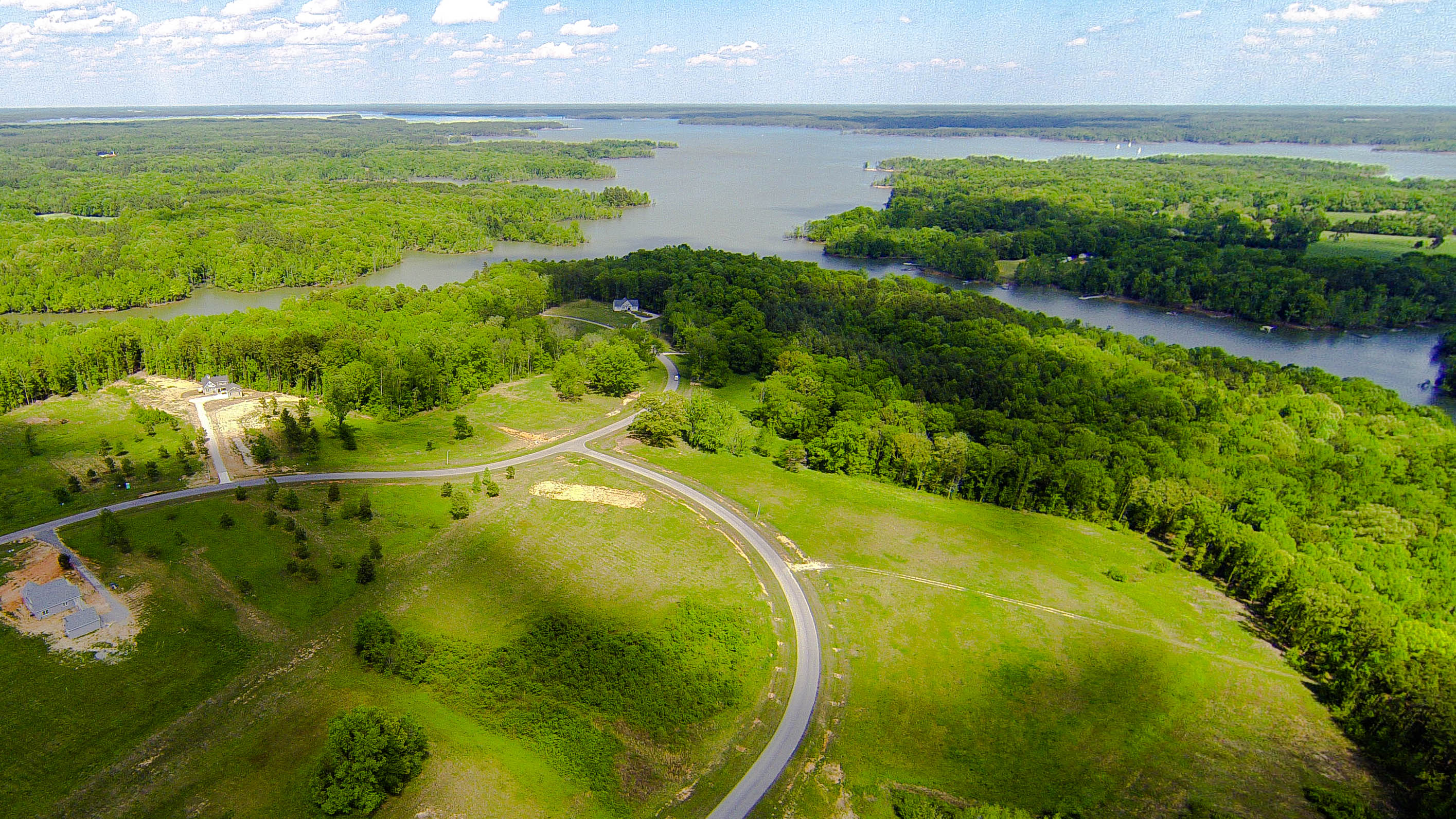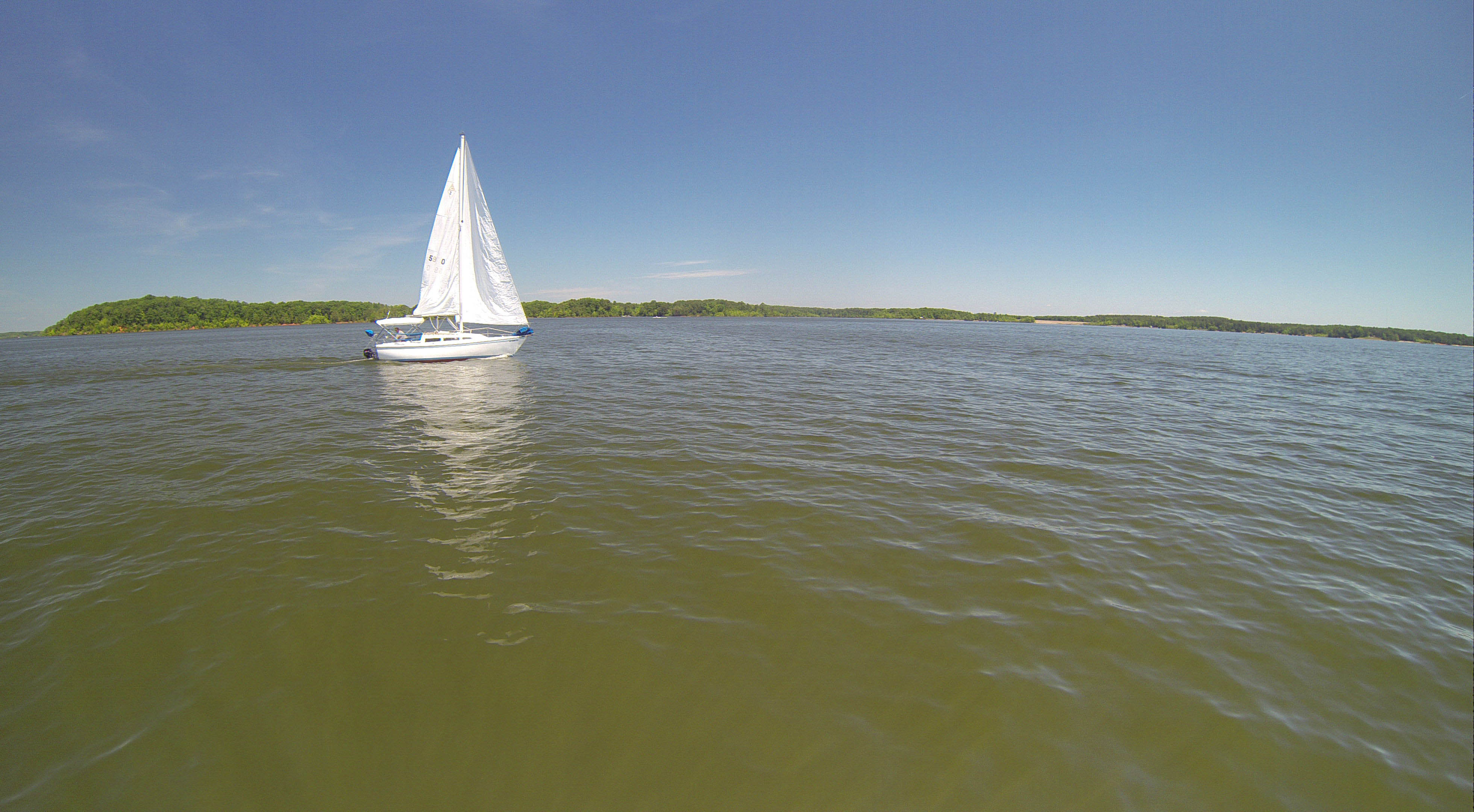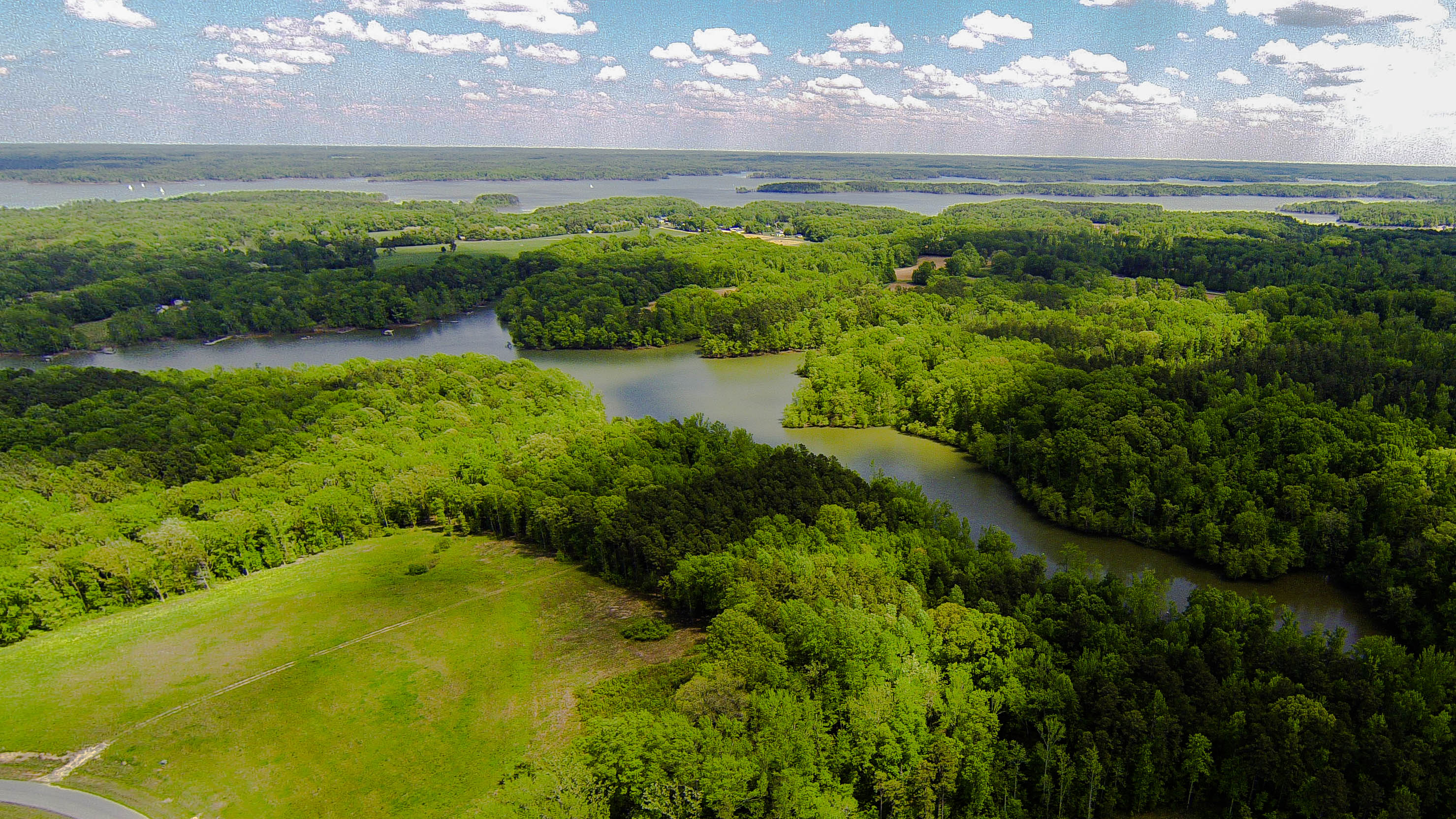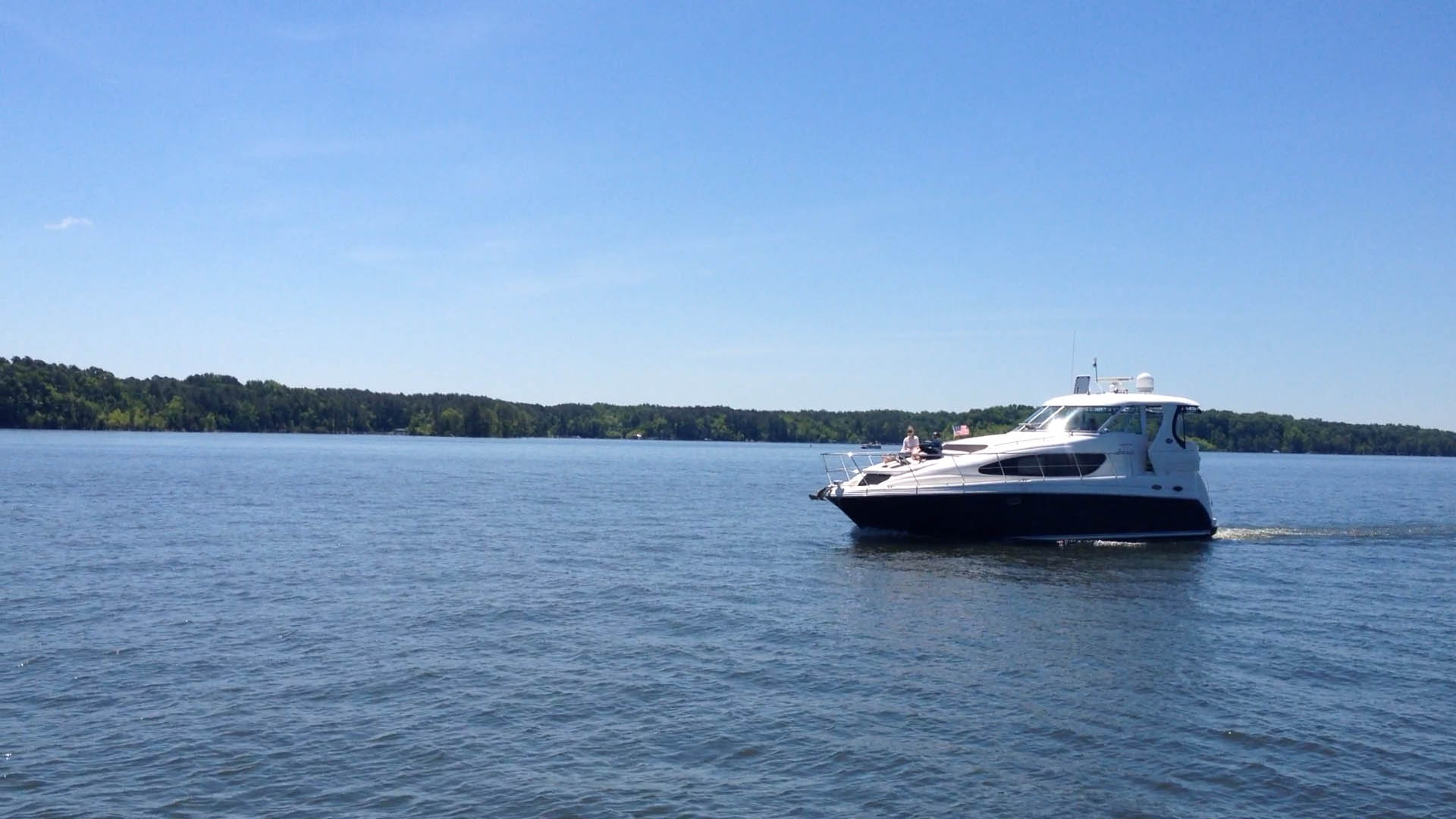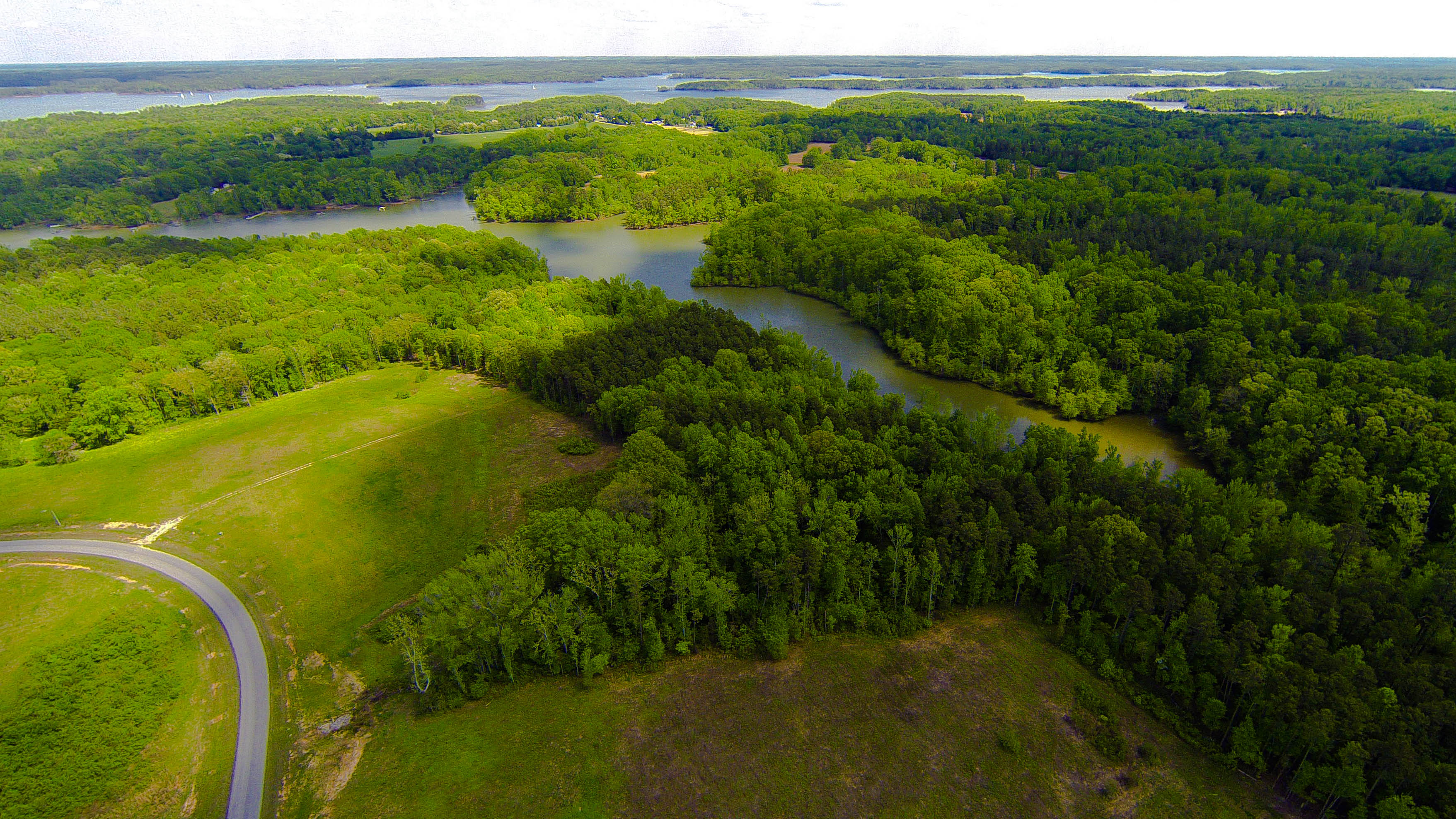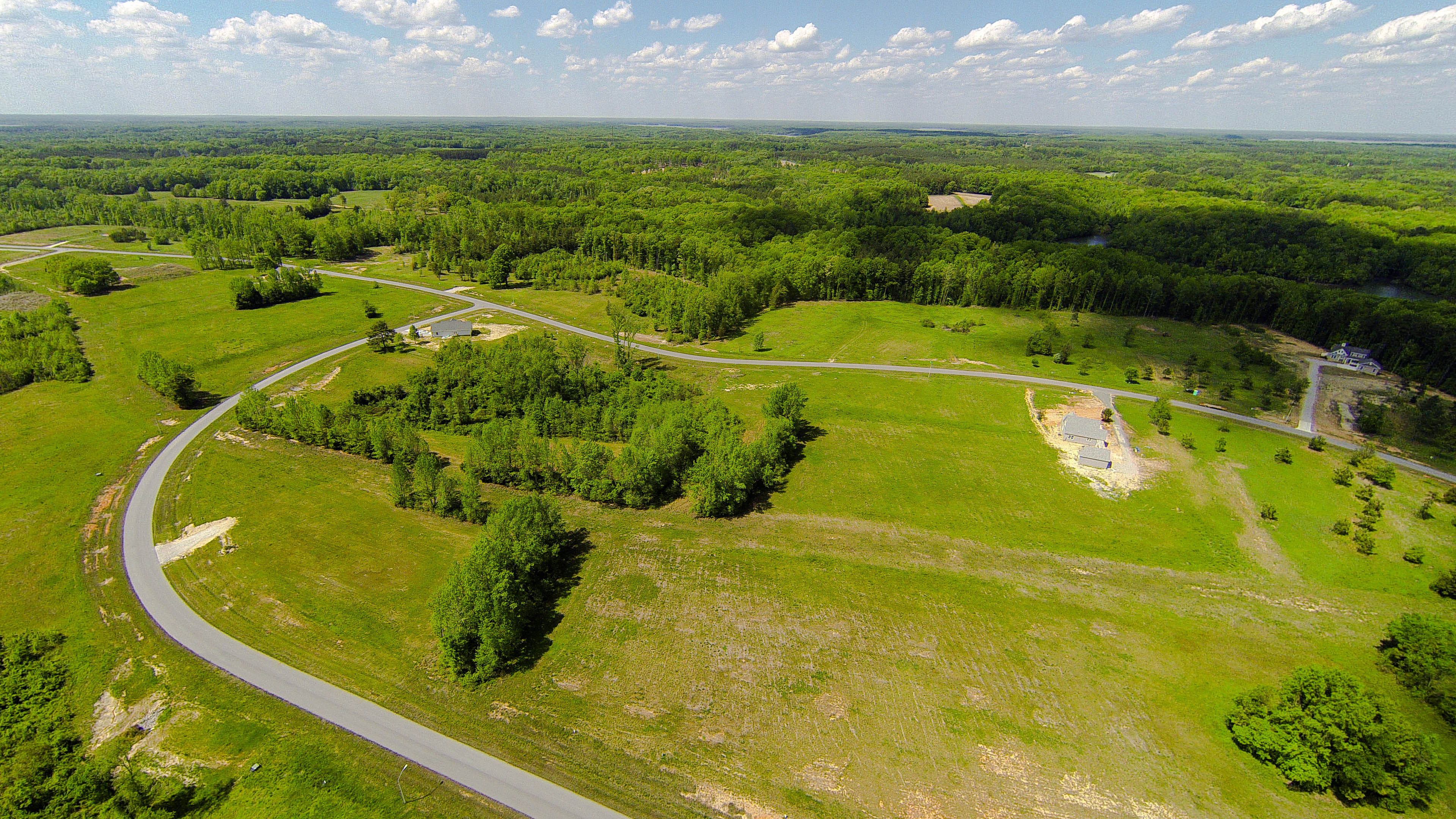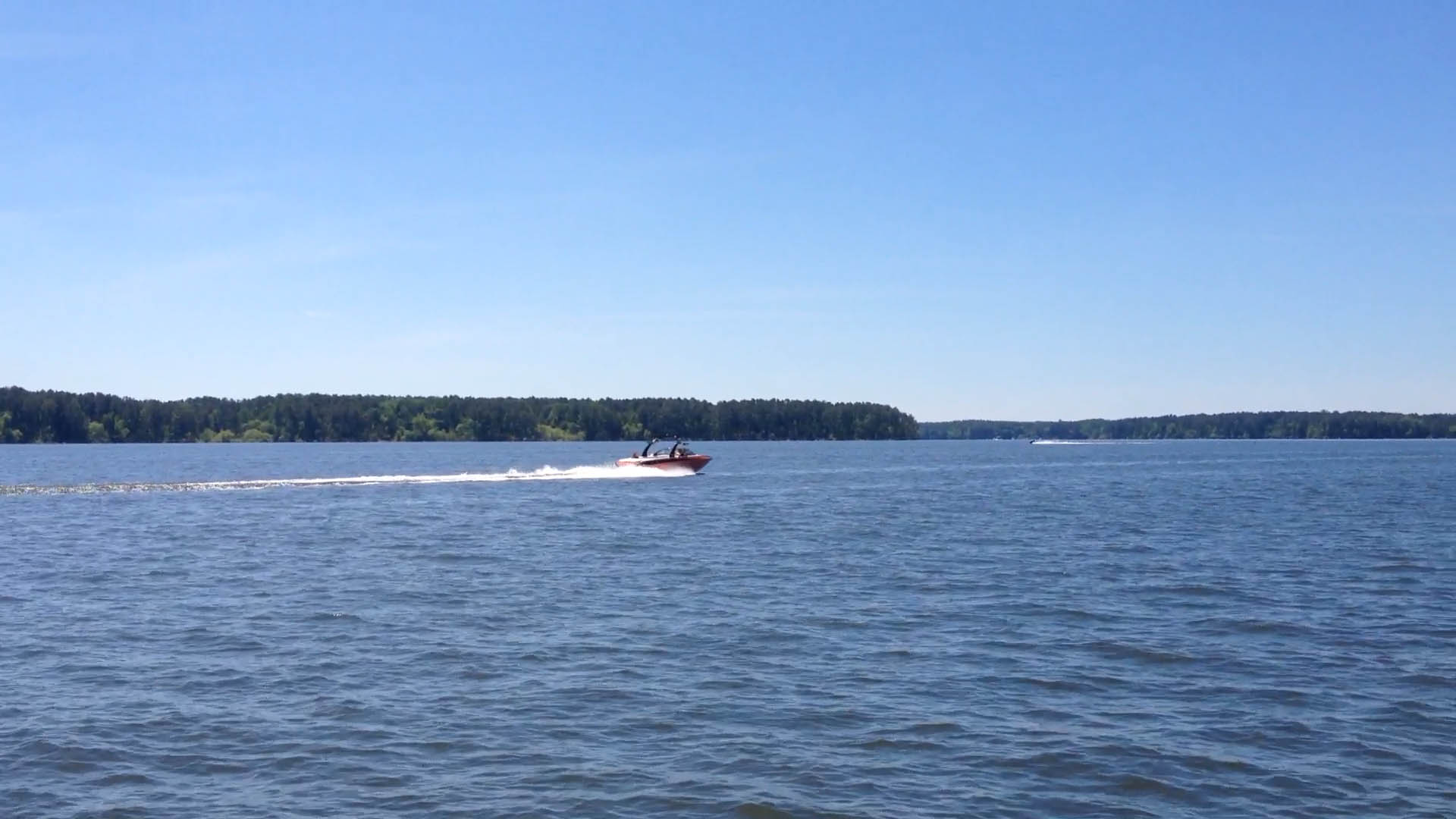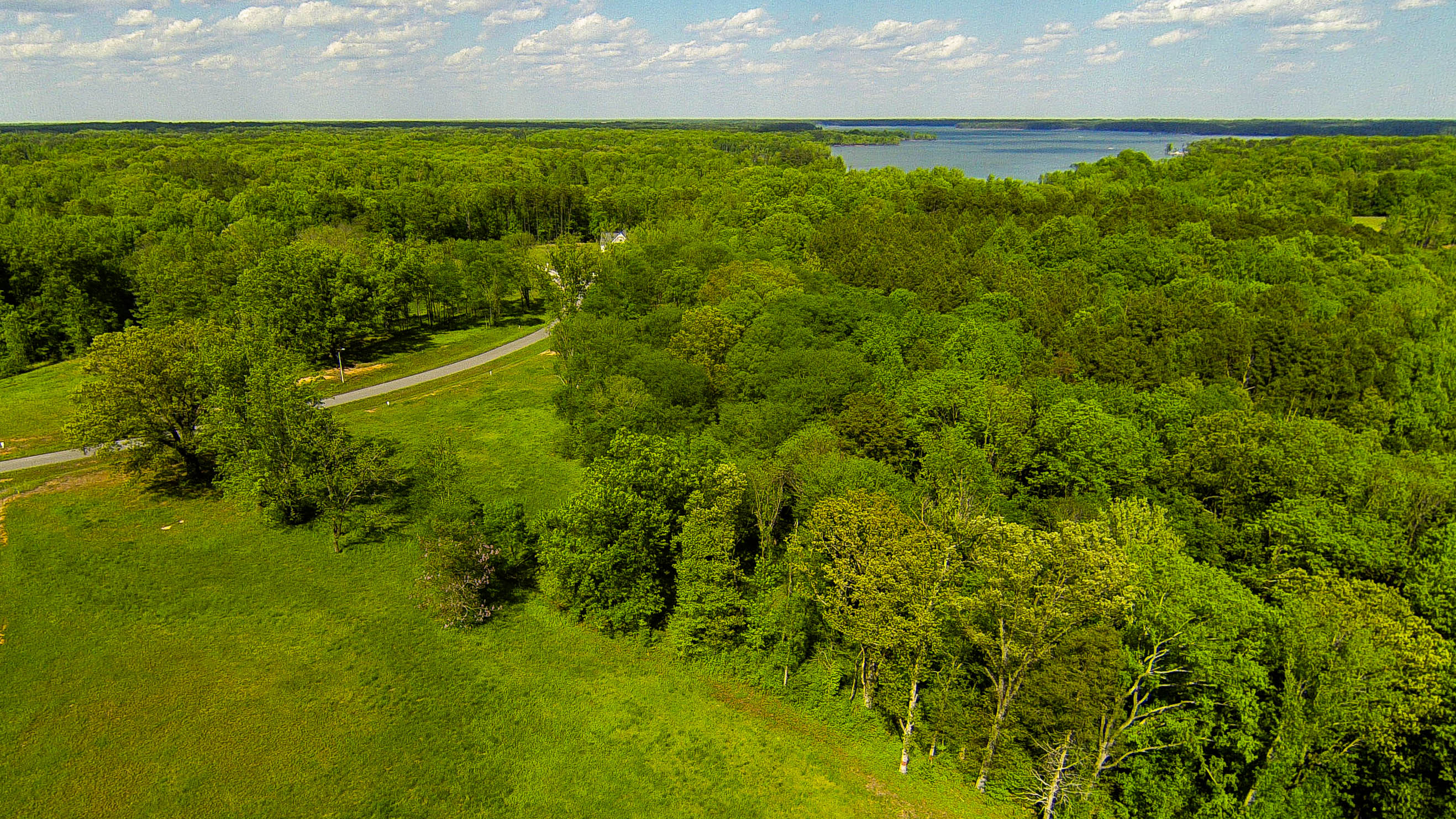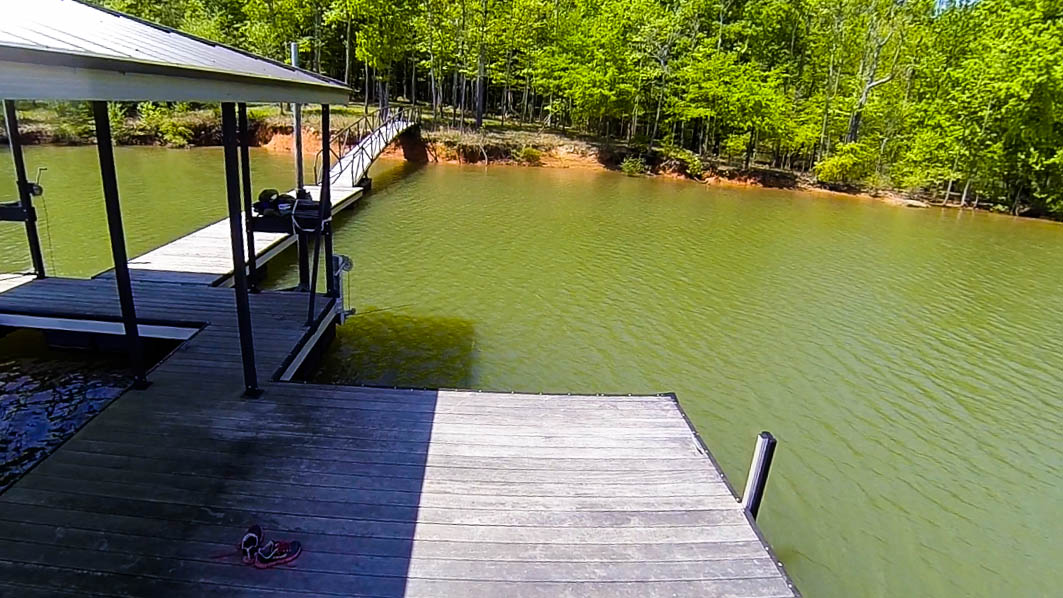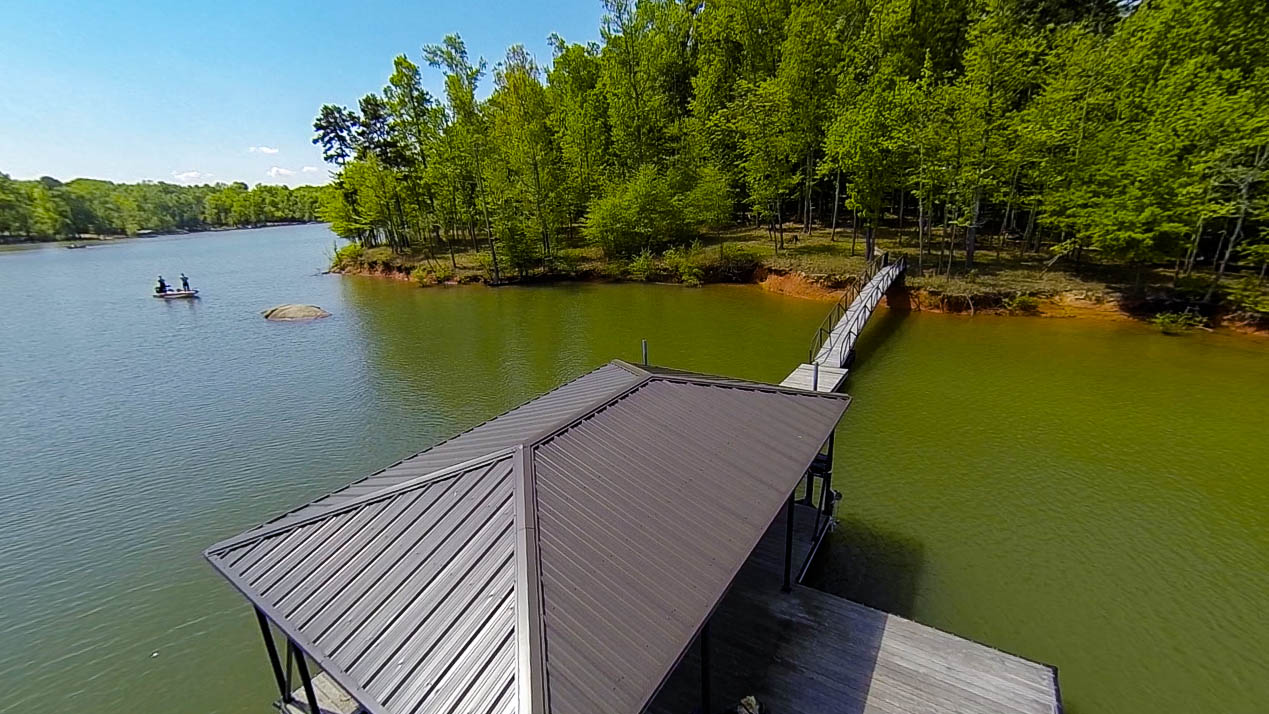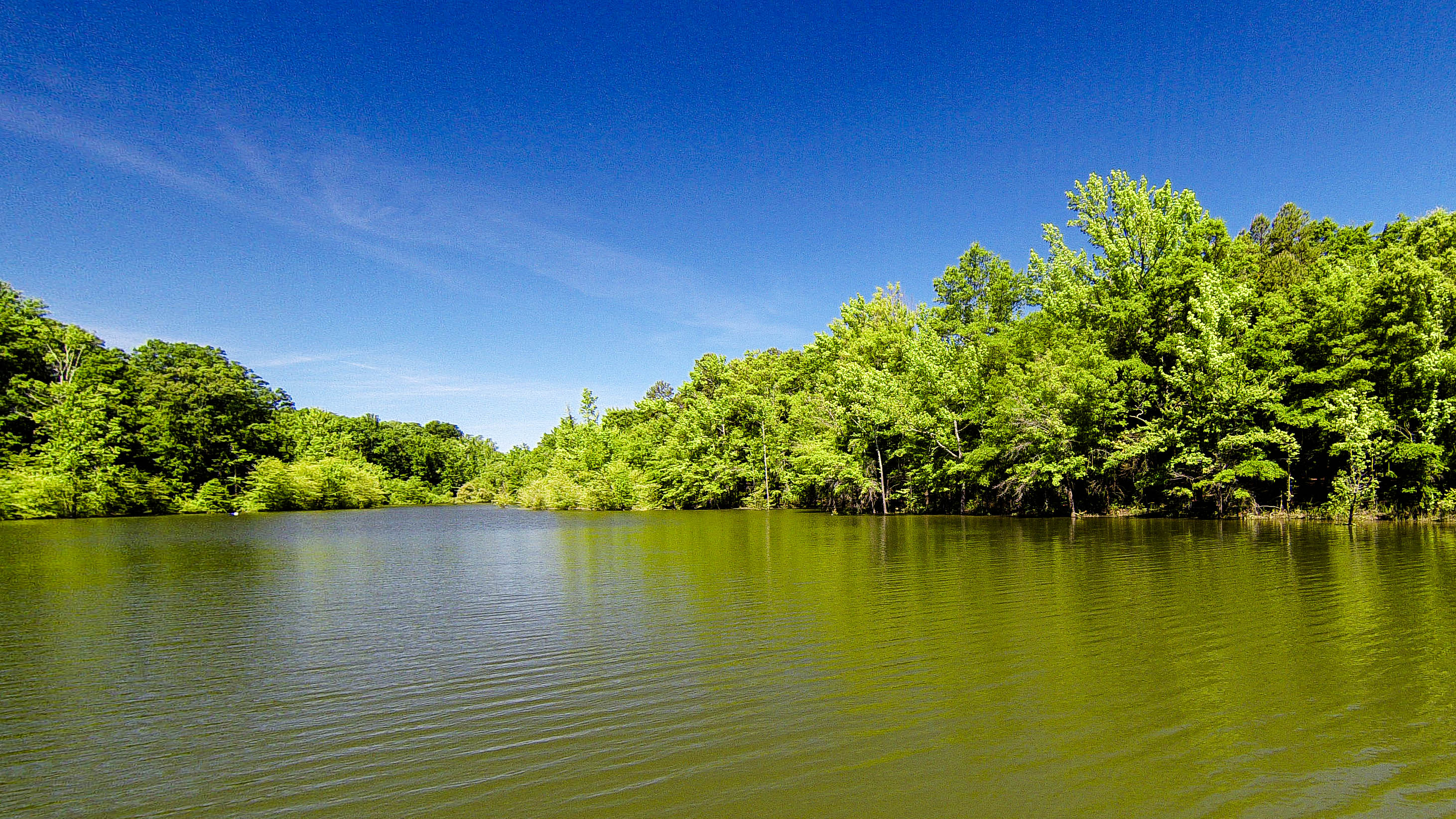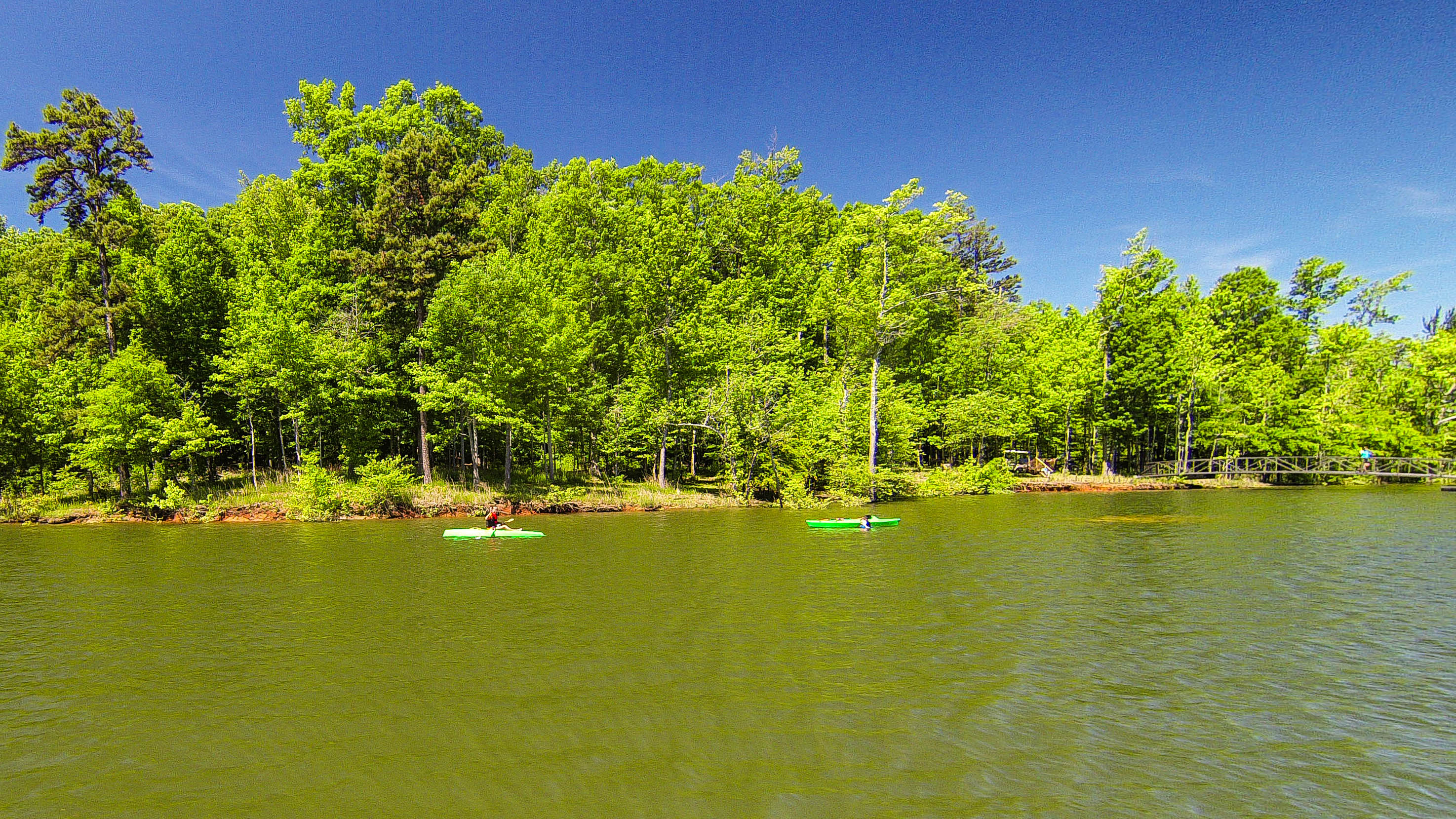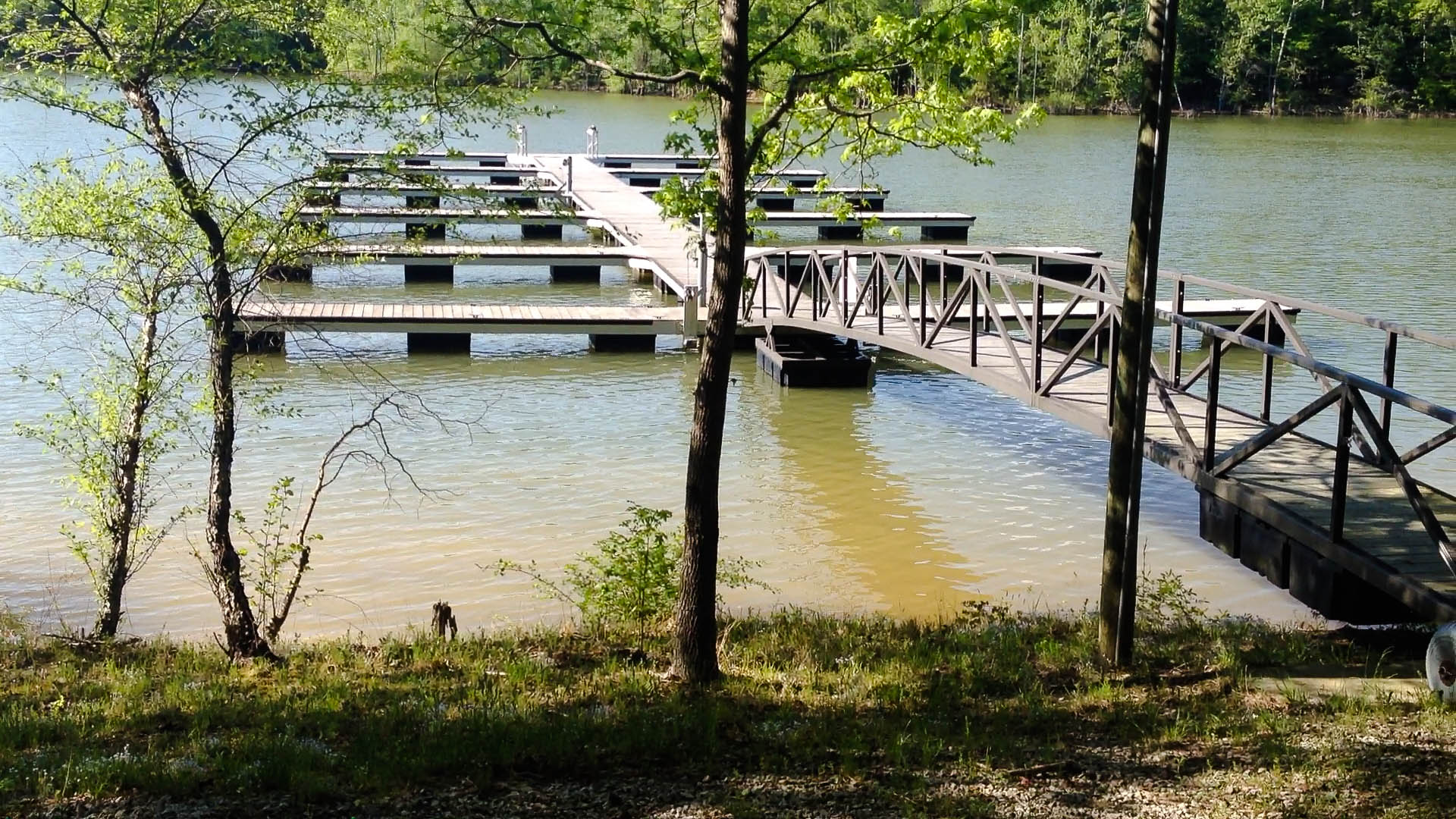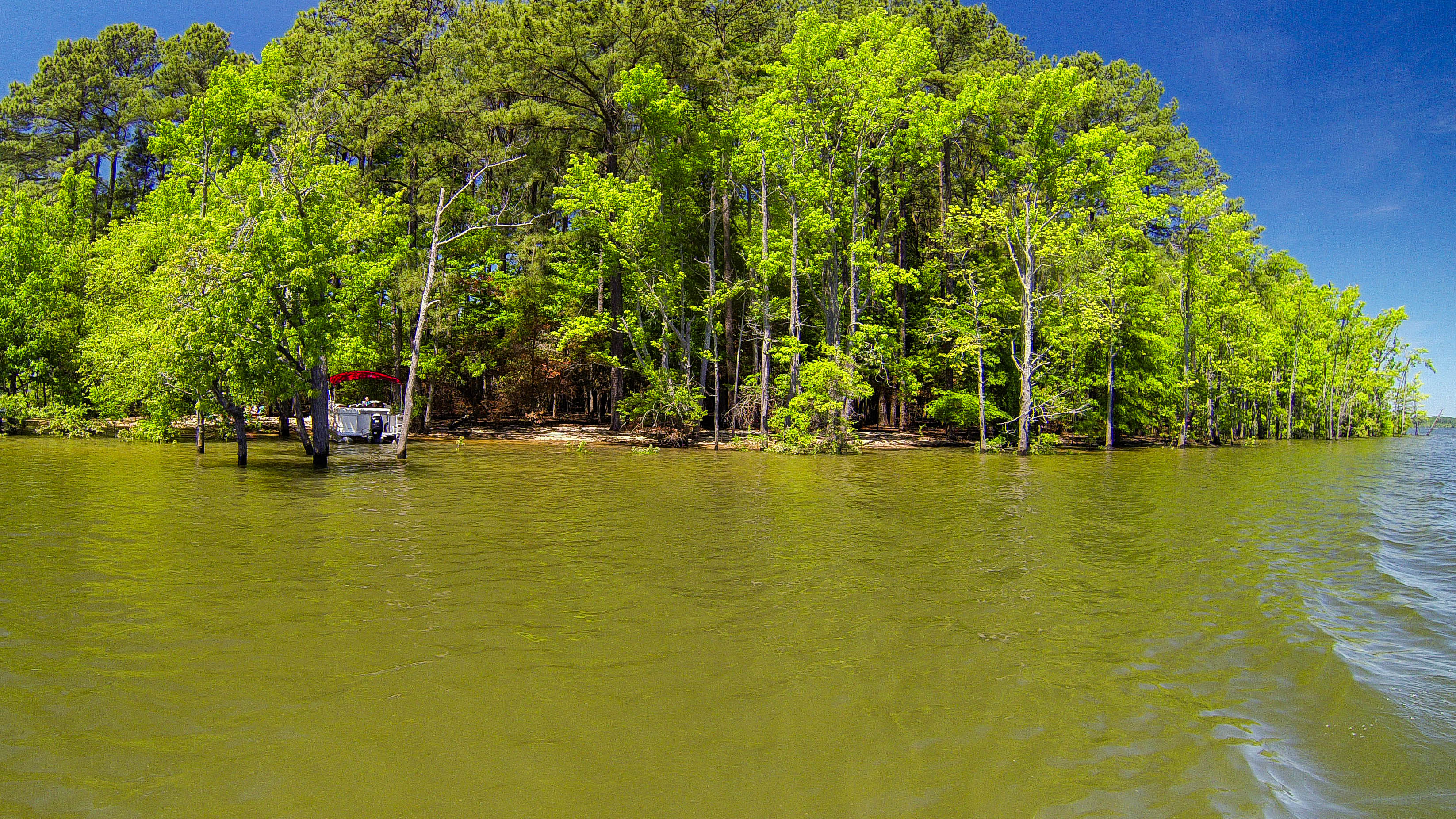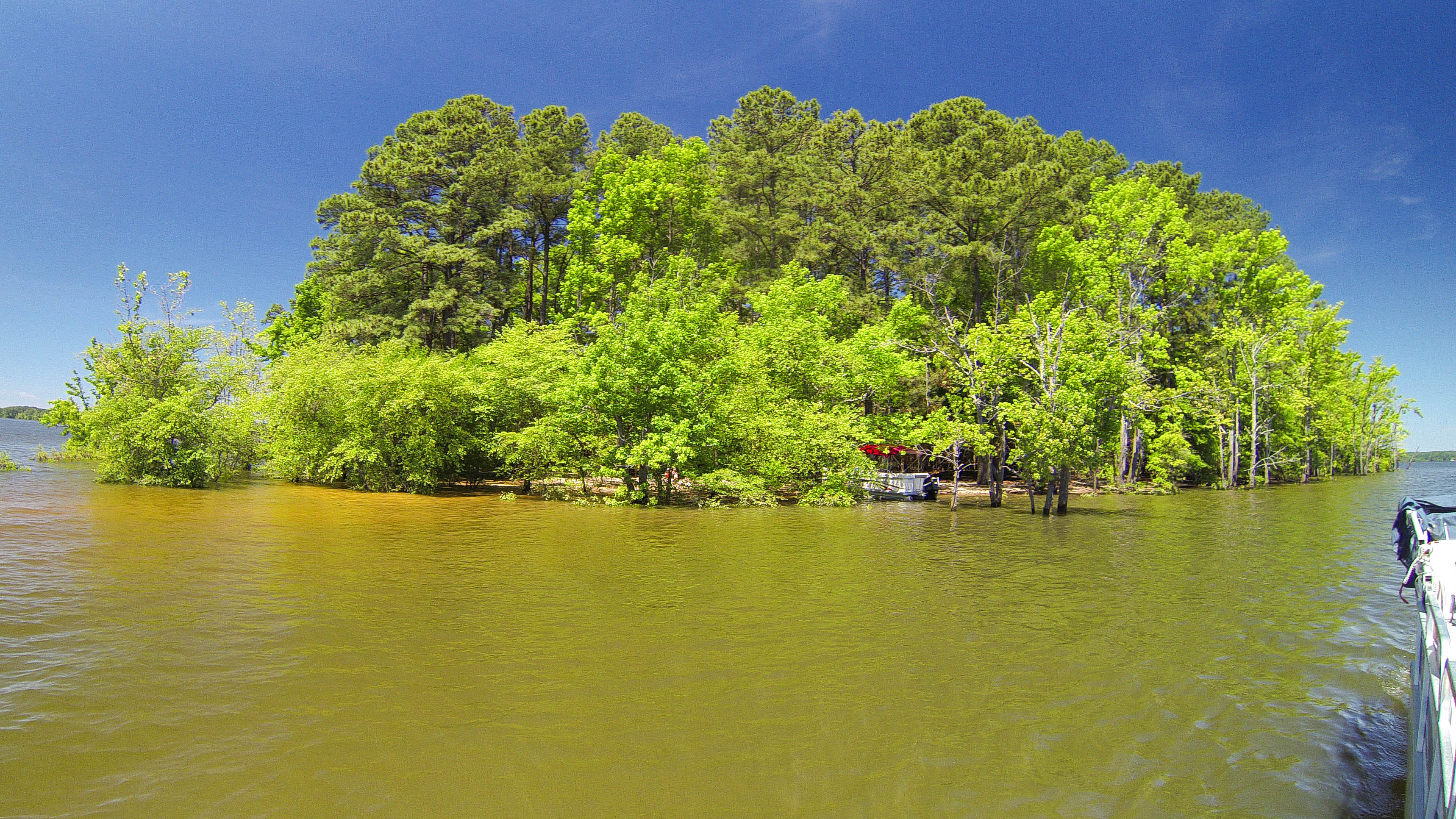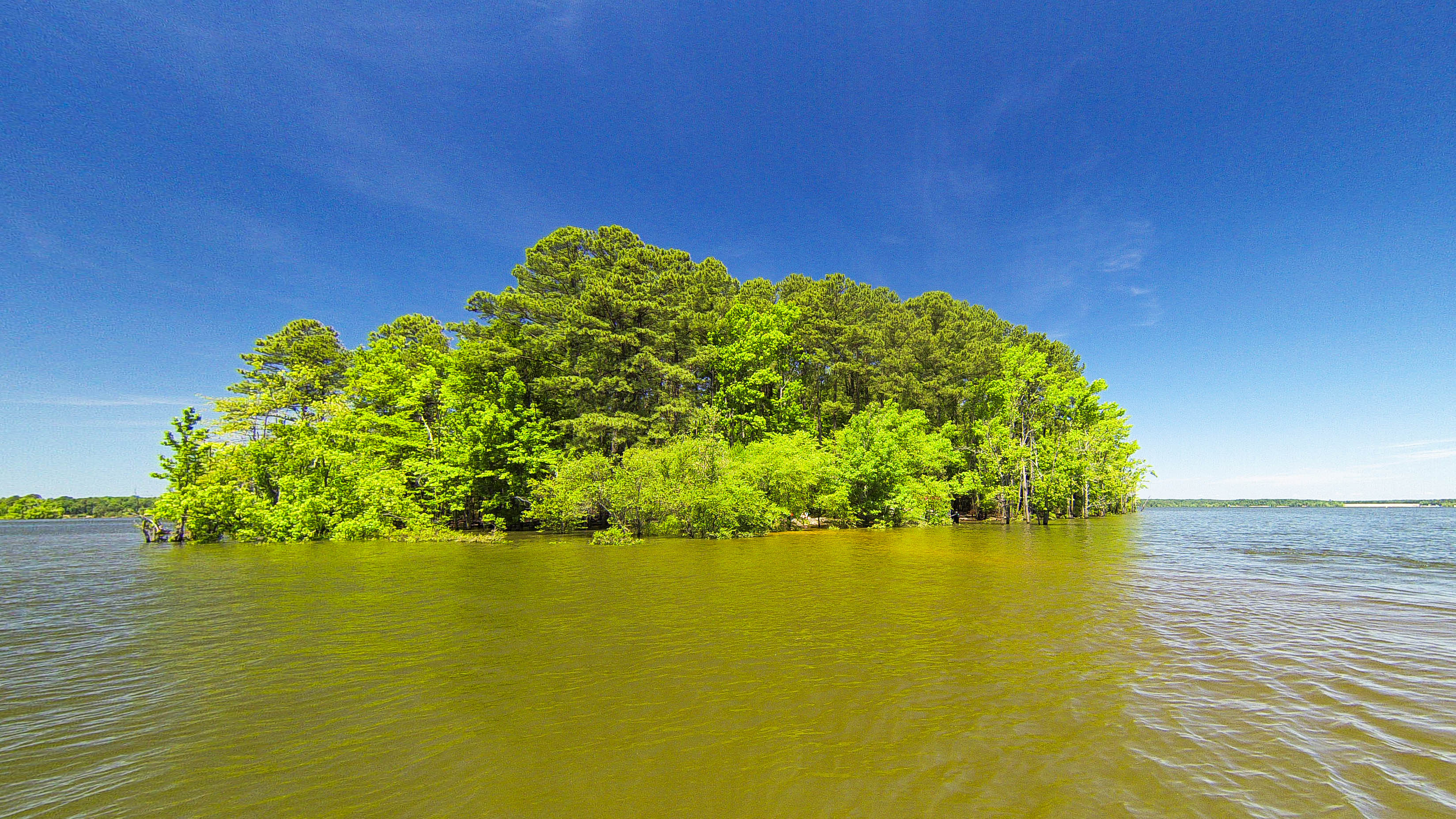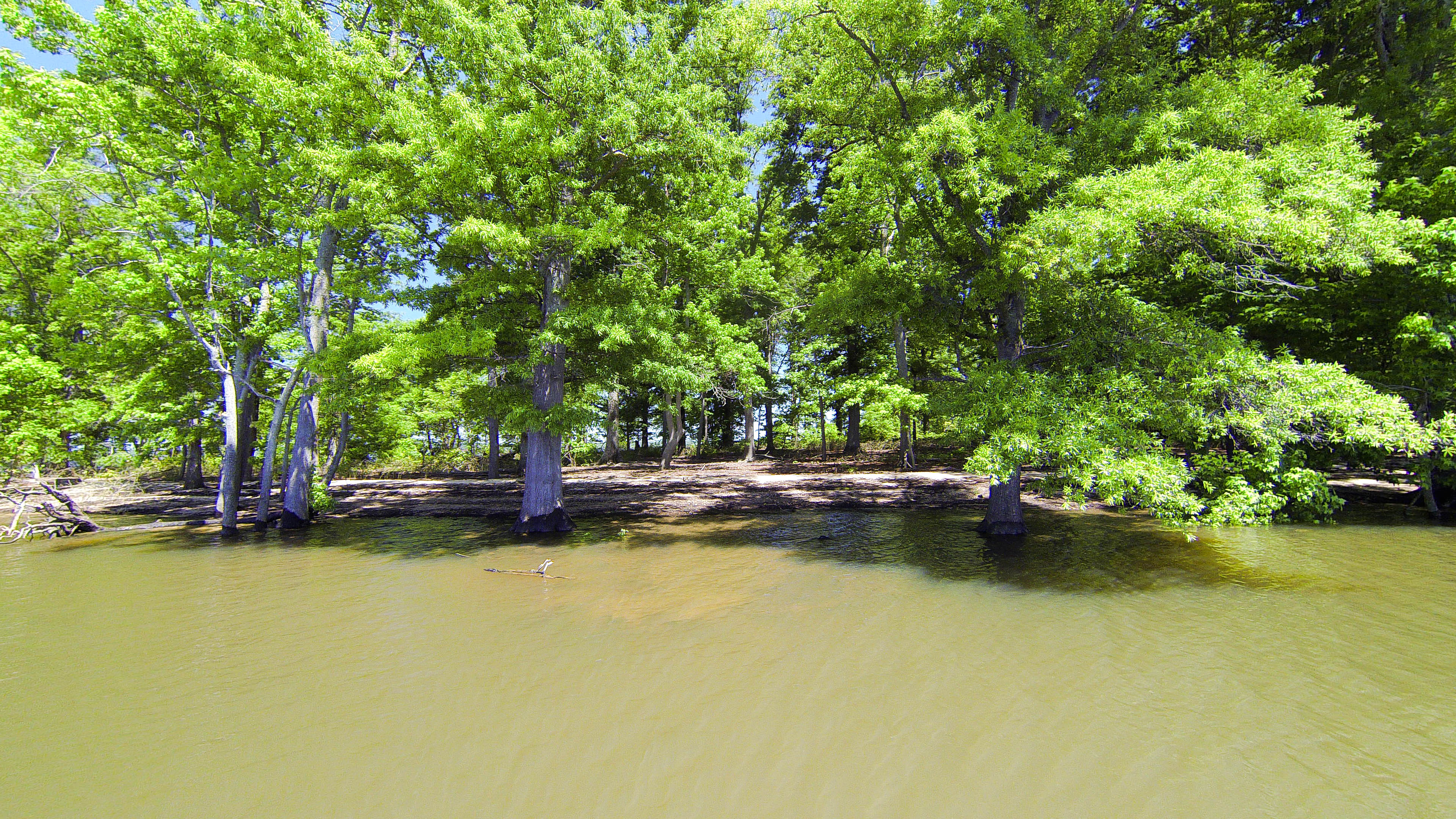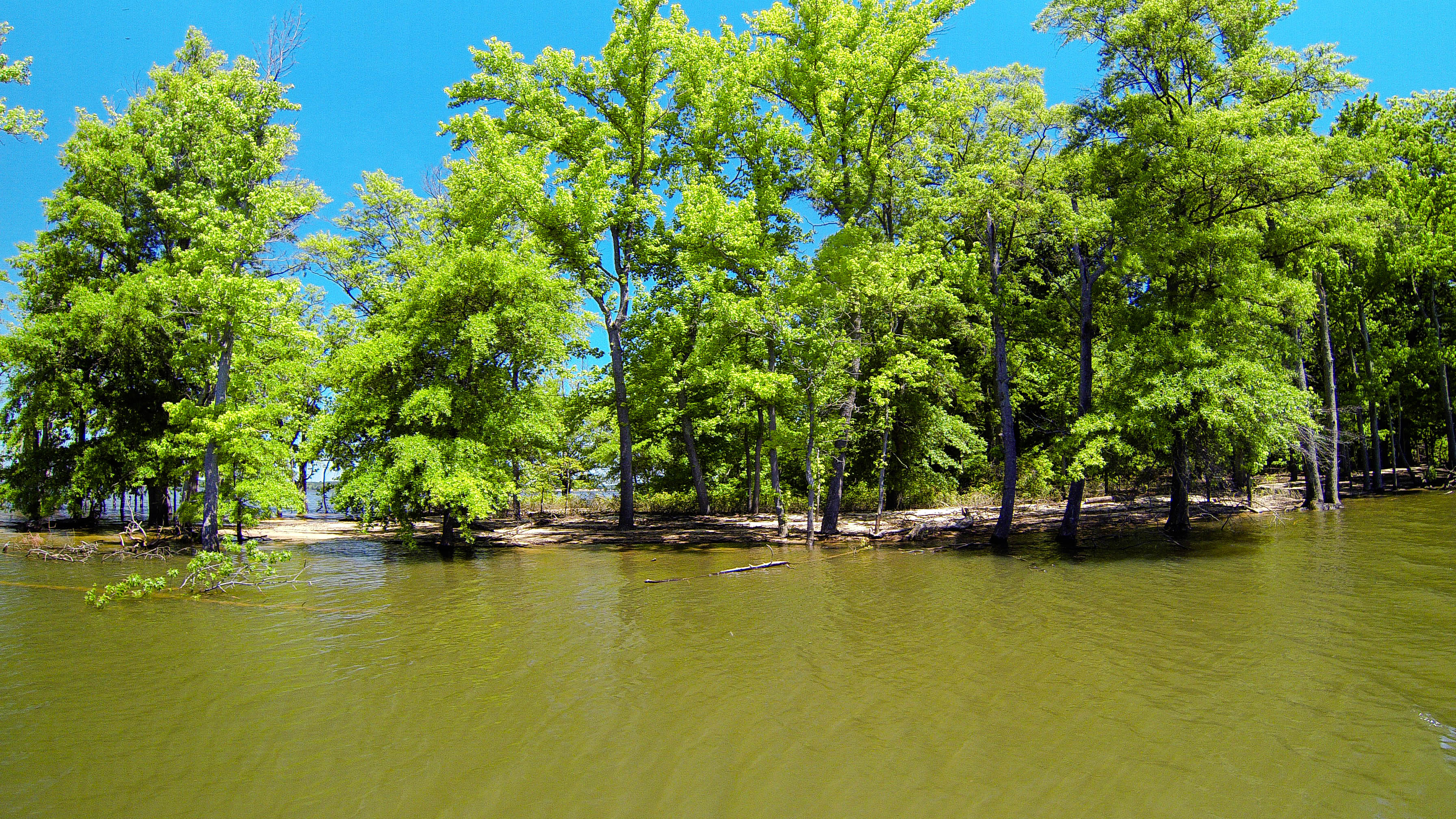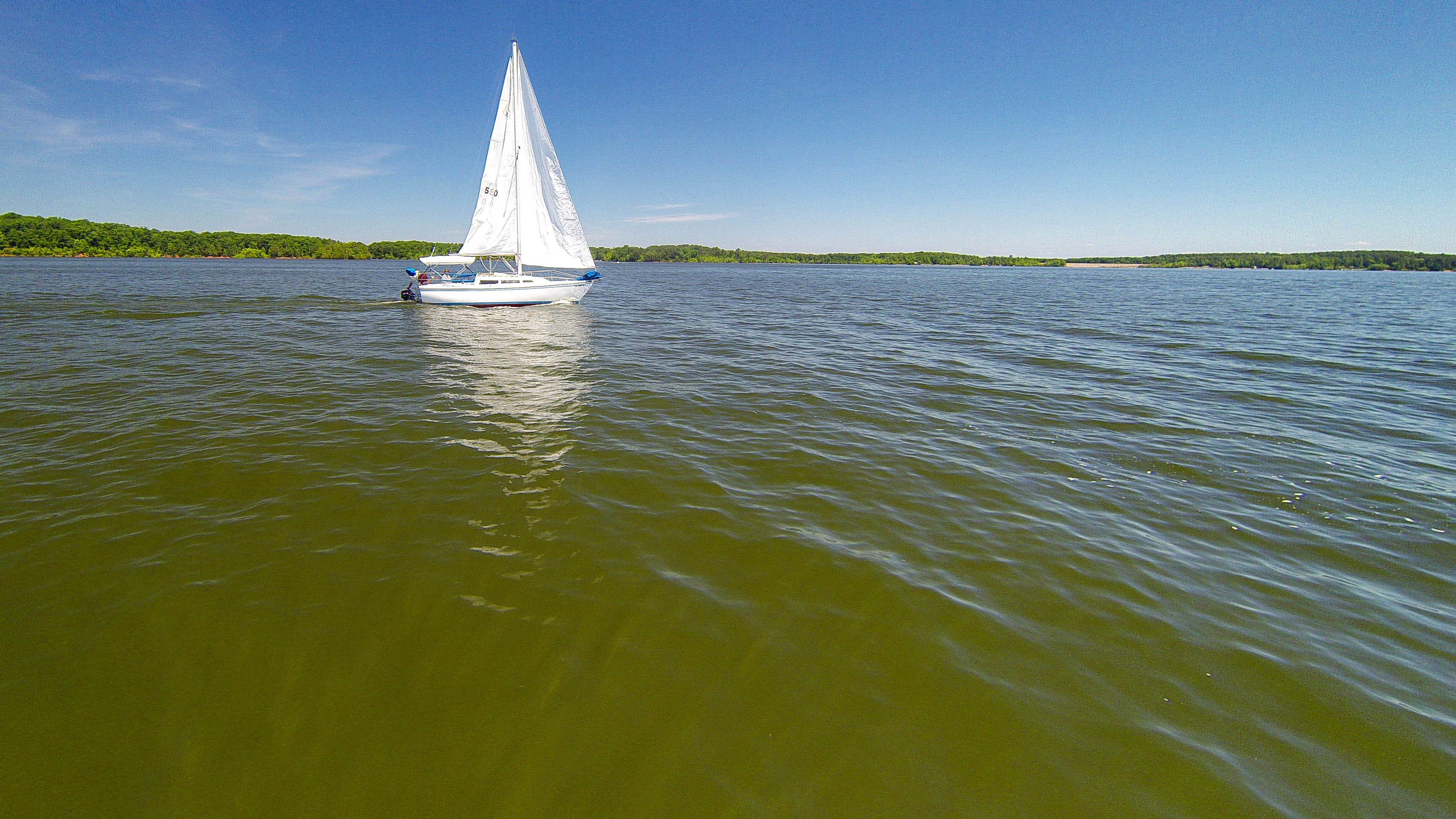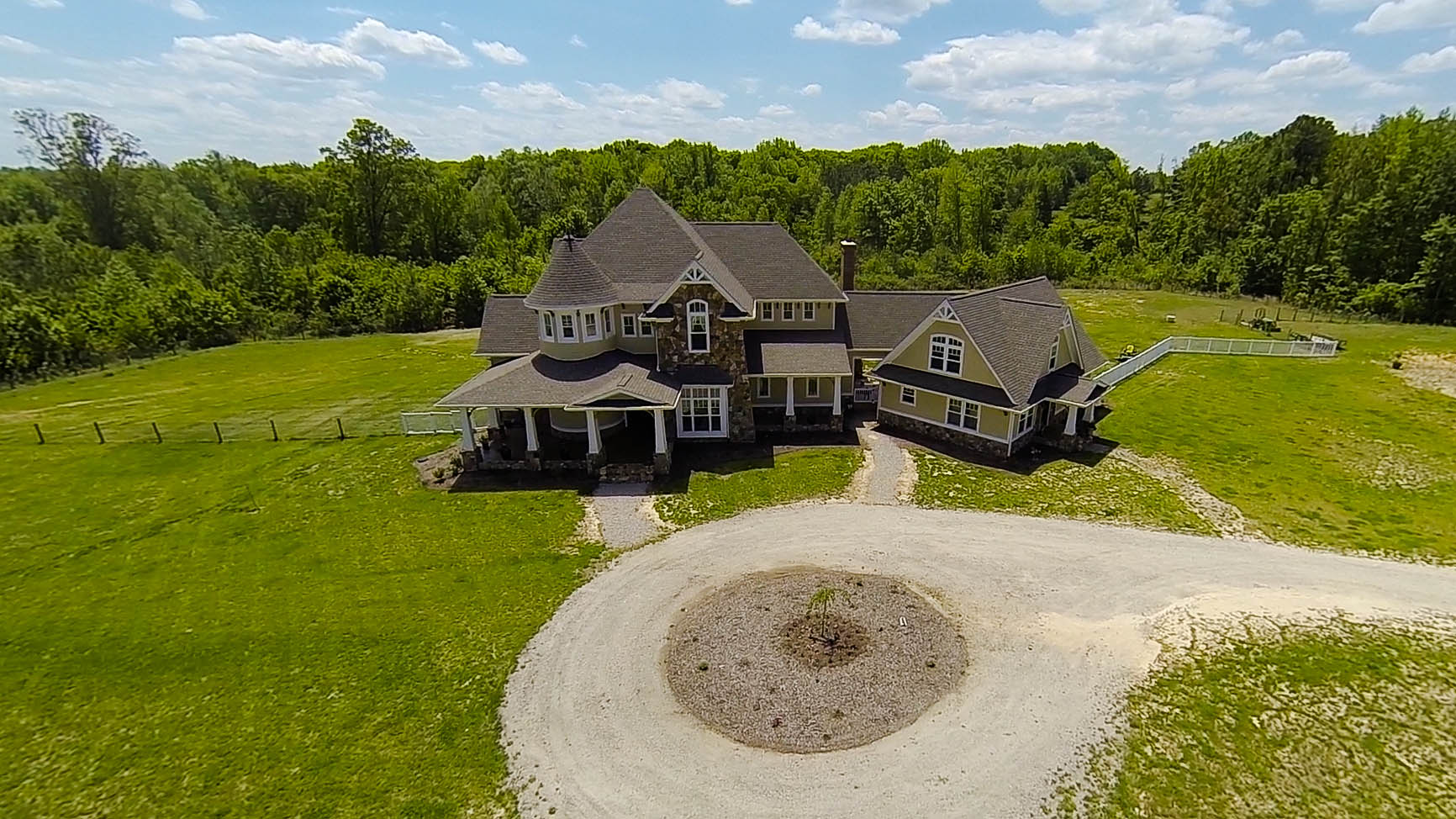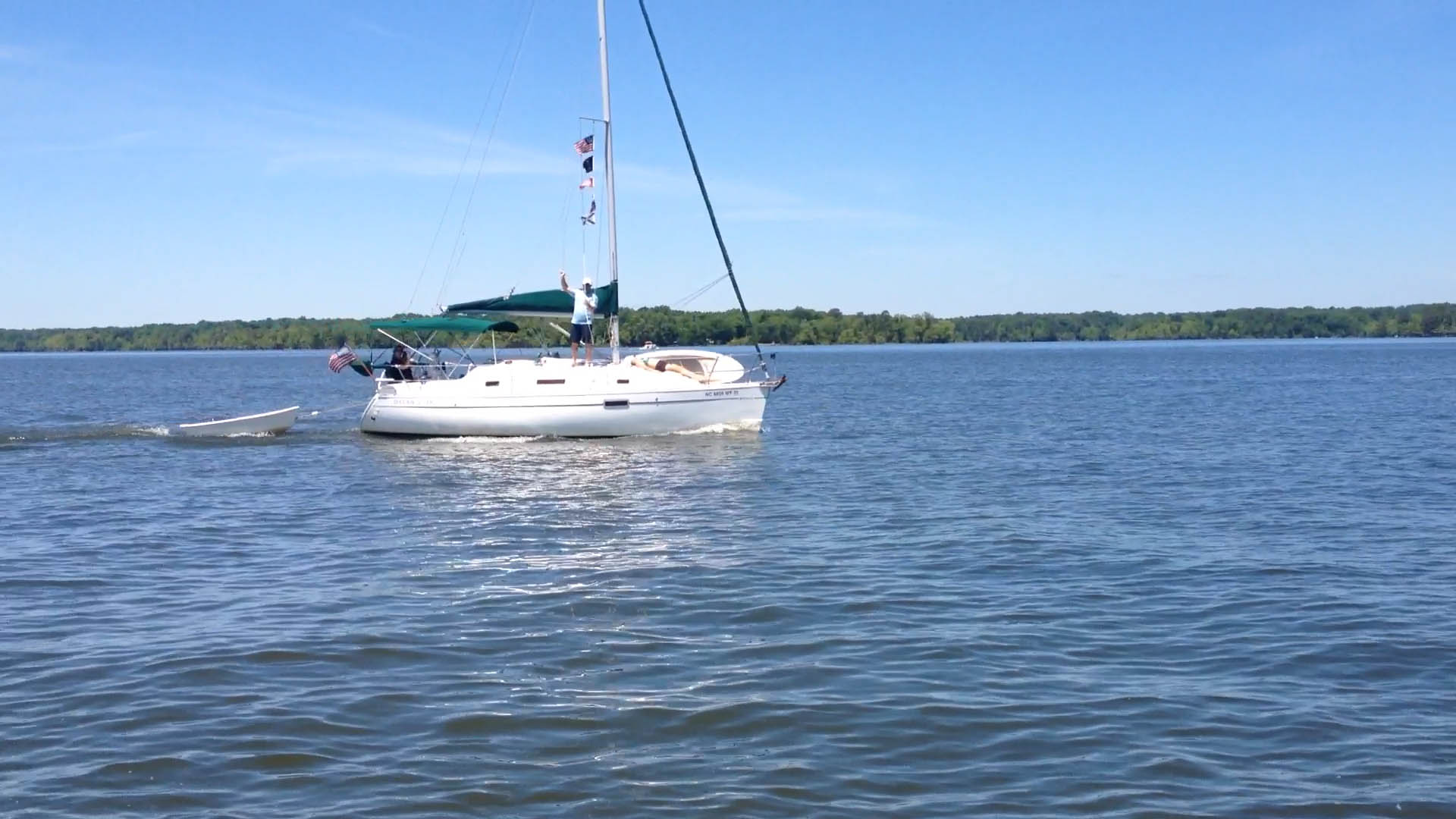 In the following video, some of the video clips taken from the boat were shot while holding the Phantom as a "steady-cam" for the GoPro as the boat moved through the water. It's so easy to overdo a video with too many aerial shots. It's important to always make a decision as to when it makes sense to fly and when to show what it looks like from the perspective below 6 feet.
Behind the scene:
Some of the best shots or most interesting shots, are unintentional.
Here I am sitting with my Fat Shark FPV (First Person View) goggles and Shirley ready to catch the the quadra-copter when I come in for a landing. This is where we started our filming and it gives you some idea of how hard we (Shirley) worked that day.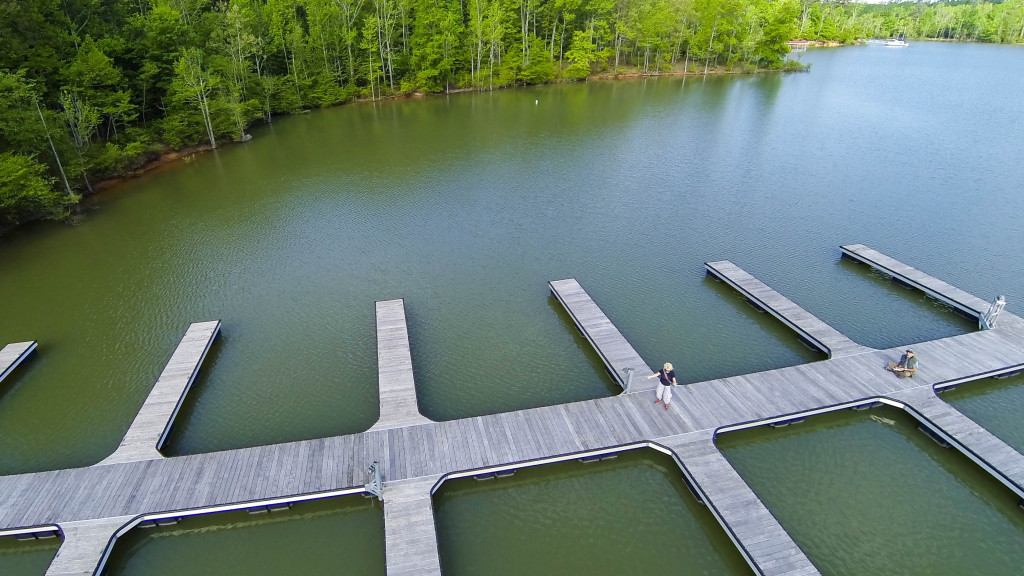 Just before take off, we always turn the GoPro camera on and start taking videos and/or still shots. So, we end up with a lot of selfies during take off and landing. Here we have an extreme close up of Shirley's hand as she's about to snatch the Phantom out of the air. We took a lot of similar shots that day!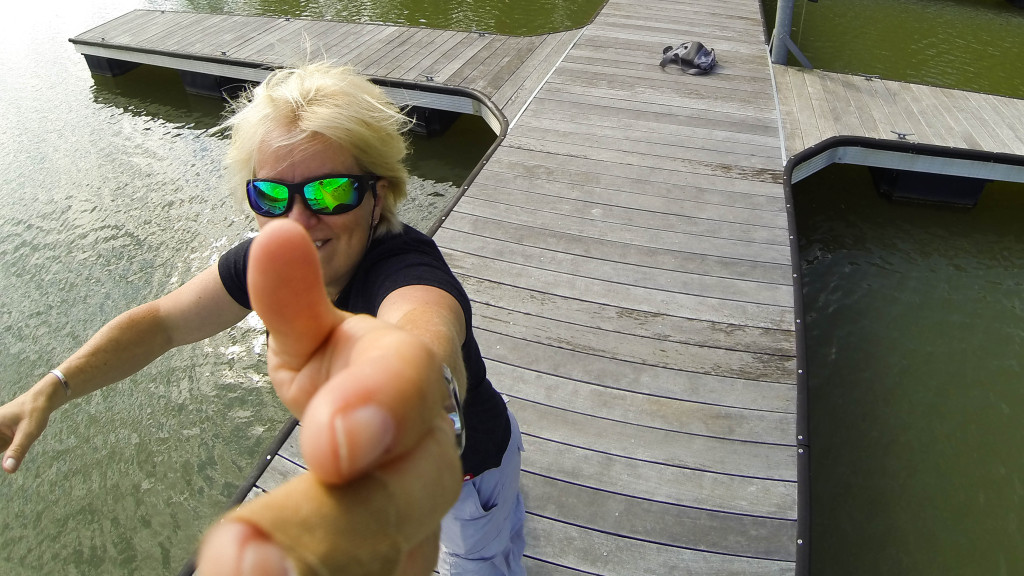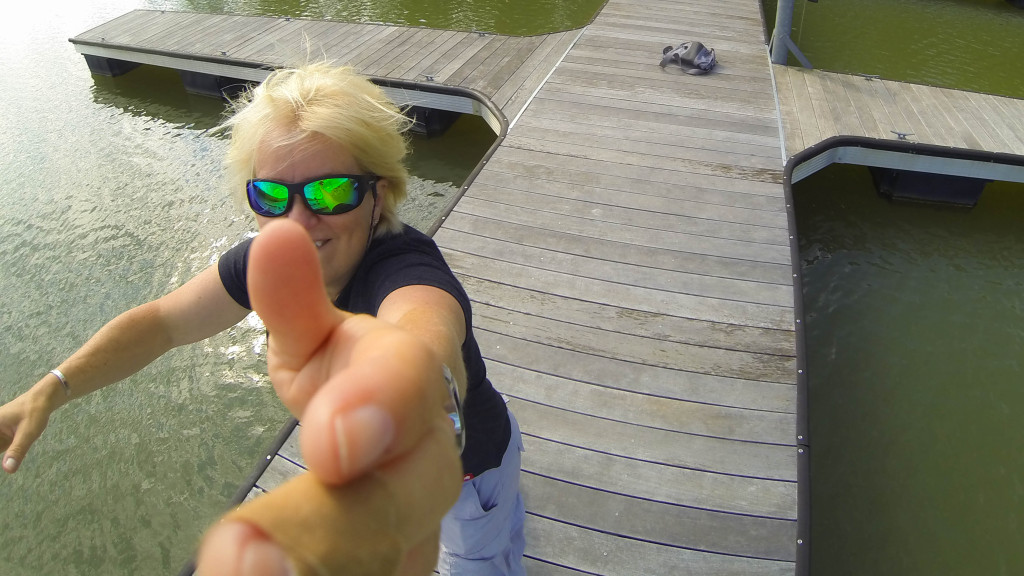 Zoom in on Shirley's sunglasses and you can see the reflection of the DJI Phantom with Feiyu Tech G3 gimbal and GoPro HERO3 Black Edition camera.