BRIAR CHAPEL 04/28/2014 – Aerial view looking North over Briar Chapel.
The Briar Chapel "Bark Park" AKA dog park is in the lower right near the corner of Great Ridge Parkway and Hill Creek Blvd.
The round about where Briar Chapel Blvd and Great Ridge intersect can be seen in the distance.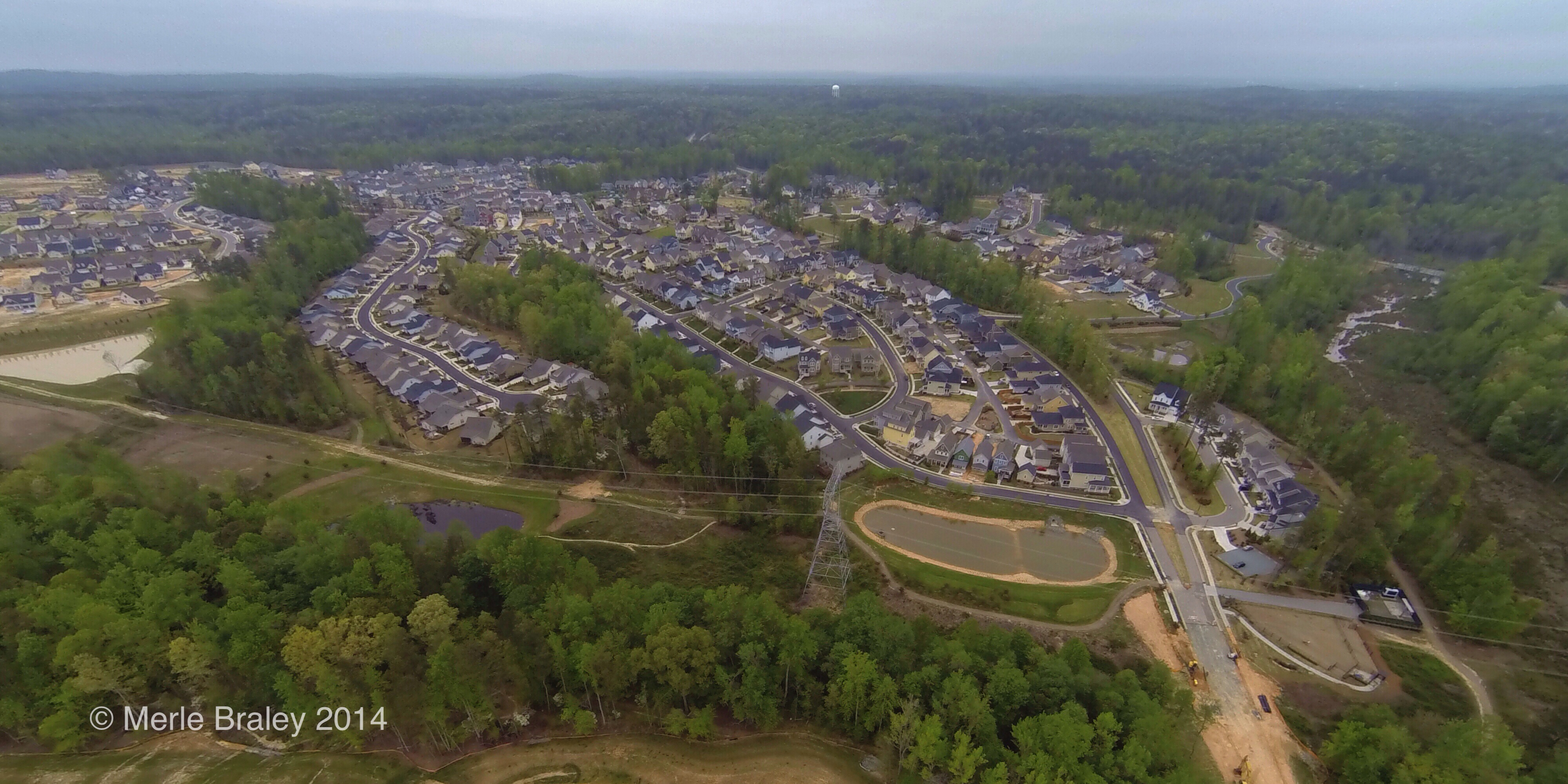 Another view includes the new construction of Briar Chapel South.