BRIAR CHAPEL, Chapel Hill, NC – Danny Bowman launched a hydrogen balloon from Windy Knoll Circle with the help of friend and neighbor Jared Sabater.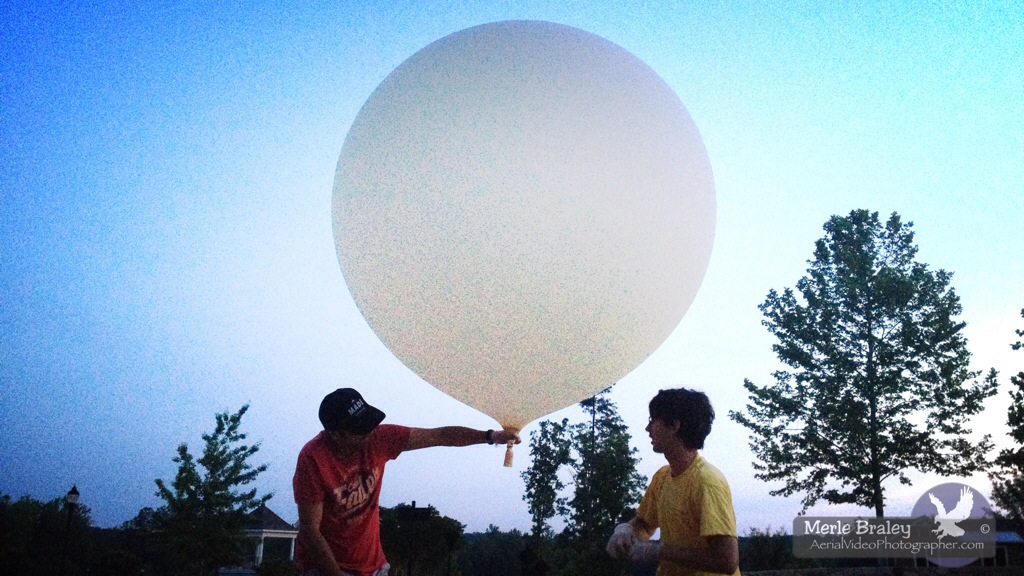 As the balloon headed Eastward above Briar Chapel Parkway carrying a payload of three GoPro cameras attached to lunchbox the GPS tracking device attached to the 40 foot string snagged on a tree branch and the balloon sailed off over Jordan Lake and beyond with no way to track it.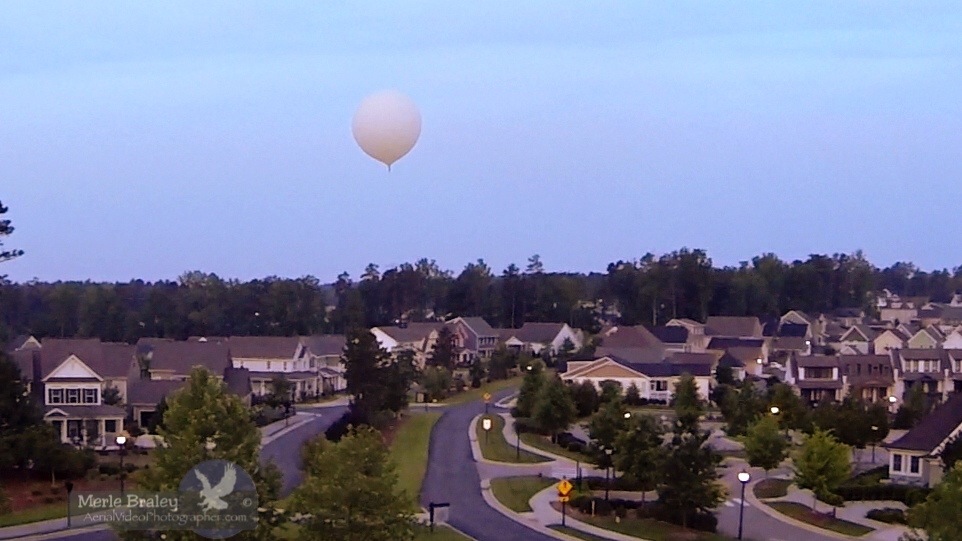 Read Danny Bowman description of the missing payload on his blog.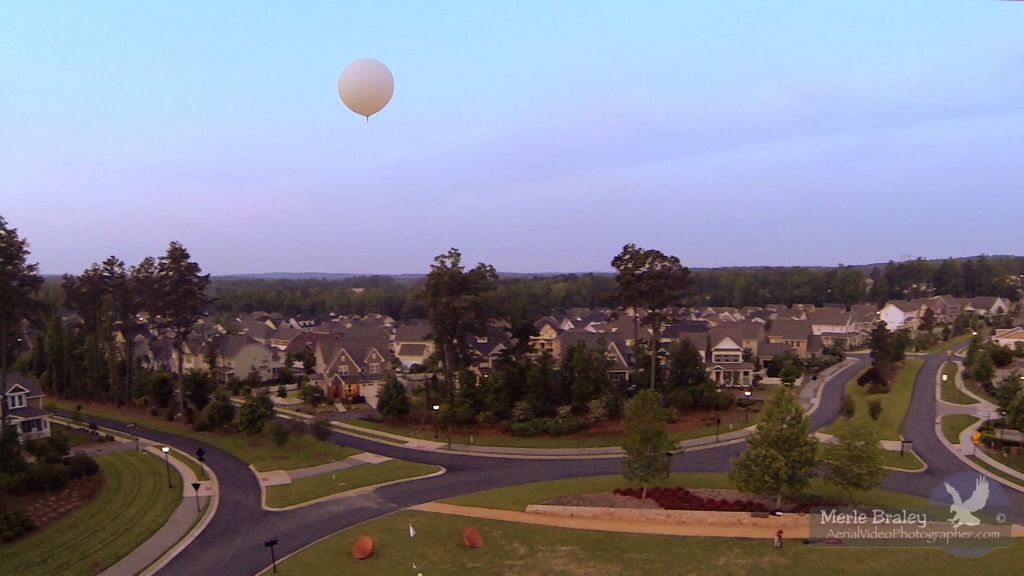 This video of the launch was recorded from a DJI Phantom quadra-copter:

UPDATE June 4, 2014
The Daily Record, Dunn, N.C. Friday May 23, 2014 published my photo without giving me credit as the photographer. I had given them permission to publish it as long as they give me credit for the photo: